Back to Cast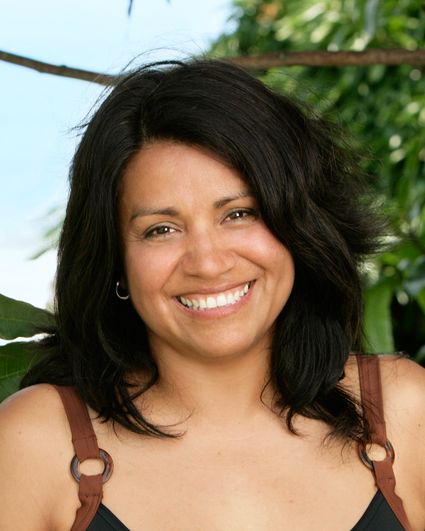 Biography
Susie Smith (47)
Hometown: Charles City, Iowa
Occupation: Hairdresser

Susie Smith, a Mexican American mother of one, has always allowed others to dictate her life and she's ready for a change. Born into a Mexican immigrant family of crop field workers, Susie and five of her siblings began working alongside her parents at a young age and the other three siblings were raised by Susie and her siblings. She has struggled ever since, but has overcome many personal challenges.

Tired of working hard and being poor, Smith vows to devote the rest of her life to her needs. After years of allowing others to influence her life, she's decided to stop and dedicate this next chapter to herself, and taking part in SURVIVOR was the first step and second was showing her son, family, friends, and students that all it takes to change any part of your life is to just TRY.

Smith has been married for 25 years. She currently works as an assistant teacher and hairdresser. She teaches English to non-speaking English children from kindergarten to 8th grade. When Susie is not teaching, she enjoys working as a hairdresser where she has many wonderful clients. Her hobbies include photography, watching movies, eating out, sewing and gardening. She describes herself as encouraging, moody and talkative but with a big potty mouth.

Bold and brassy with a huge zest for life, Smith believes SURVIVOR will finally be the opportunity she's needed to turn things around. She has a huge desire to win and won't let anyone get in her way.

Smith currently lives in Charles City, Iowa with her husband, Todd, son, Trent, and two dogs. She is a graduate of the Marshalltown Cosmetology School and a graduate of North Iowa Area Community College.

Her birth date is October 24, 1960.