Back to Cast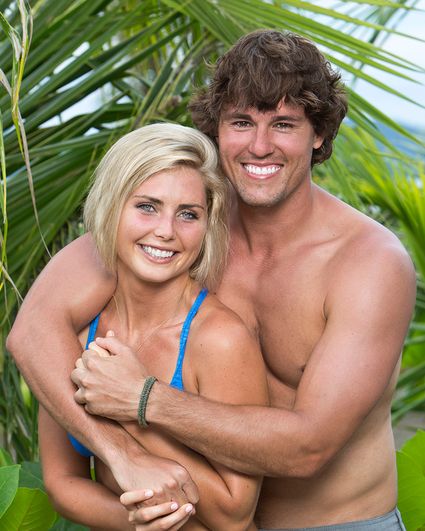 Biography
Name (Age): Kat Edorsson (23)
Tribe Designation: Returning Player
Relationship to Significant Castaway: Hayden's Girlfriend
Previous Season: Survivor: One World – 6th jury member
Current Residence: Orlando, Fla.
Occupation: Full-time student/Sales
Why Did You Want to Return to Survivor and Play with Your Loved One? I couldn't ask to play a better game with a better man. Survivor has change my life in more ways then one, so to return for a second season and to compete for a million dollars with someone I love is a dream. Living states away for a year now, winning Survivor would change our lives. Besides, who doesn't want to see what their man is made of!

Name (Age): Hayden Moss (26)
Tribe Designation: Loved Ones
Relationship to Significant Castaway: Kat's Boyfriend
Current Residence: Springtown, Texas
Occupation: Real Estate
Personal Claim to Fame: Winning Big Brother 12.
Inspiration in Life: My Grandpa - he is the best person I know and someday I hope to be as cool as him.
Hobbies: Snowboarding, working out and traveling.
Pet Peeves: Wrinkly clothes.
3 Words to Describe You: Athletic, popular and respectful.
If You Could Have 3 Things on The Island What Would They Be and Why? I would bring my Ipod because music makes everything better and a surfboard. I really need to learn how to surf.
Why You Think You'll "Survive" SURVIVOR: I have already played and won a game very similar to Survivor.
What Does It Mean to You to Play Survivor with Your Loved One? Survivor is the adventure of a lifetime, and being able to share that adventure with someone I love is amazing! I can't wait to compete with or against Kat, and watch our relationship grow!