Back to Cast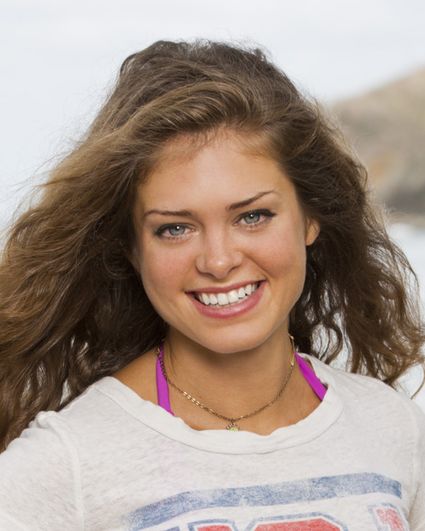 Biography
Name (Age): Hali Ford, 25
Tribe Designation: No Collar (Nagarote)
Current Residence: San Francisco
Occupation: Law Student
Personal Claim to Fame: Catching a huuuge wave last winter in Kauai.
Inspiration in Life: Clara S. Foltz- First female lawyer on the west coast and inventor of public defense. I admire her trail-blazing approach to law and life. My law school, UC Hastings, refused to admit her based on sex, so she sued them and graduated at the top of her class (while raising five children).
Hobbies: Surfing, jiu jitsu, motorcycles and whatever comes my way.
What is your favorite sport? Jiu-jitsu and surfing.
Pet Peeves: Not maximizing time and resources.
3 Words to Describe You: Tenacious, free and focused.
If You Could Have 3 Things on The Island What Would They Be and Why? 1. Law school bar review book - so I can stay sharp, plus it doubles as a journal 2. A pen and journal - to map out strategy 3. Ukulele - because it lifts the spirits and could become useful in other, non-musical ways
SURVIVOR Contestant You Are Most Like: Parvati Shallow because she is fun and vivacious, but more than meets the eye, always planning, calculating risks both strategic and social. She is physically strong and undaunted by rejection and resistance. We also have matching tats.
Reason for Being on SURVIVOR: The game itself. It is the ultimate personal challenge and something to tell the grandkids.
Why You'll "Survive" SURVIVOR: I'm inimitably resourceful. Last summer, I caught a fish in a plastic grocery bag while camping and cleaned and cooked the fish for friends. I'm upbeat and fun, so surviving socially will be no sweat. I also perform well under pressure.
Why Will You Be the Sole SURVIVOR: I grab everything I do by the horns and don't let go until I get what I want. Survivor will be no different.