Back to Cast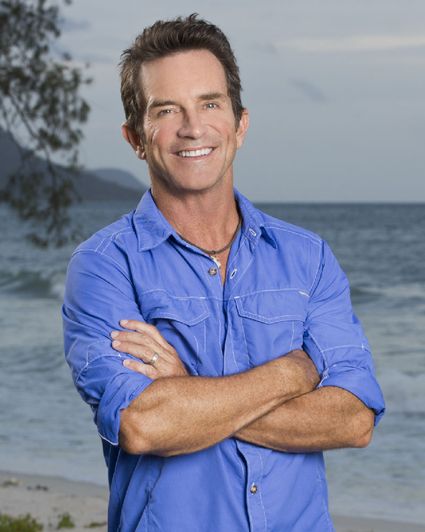 Biography
Jeff Probst is a four-time Emmy Award winner for "Outstanding Reality Host." He has traveled the world serving as both host and executive producer for "Survivor." Also, he received an Emmy in 2001 when the show won the first-ever "Outstanding Non-Fiction Program (Special Class)."
Probst is a New York Times best-selling author of a kid's adventure series, STRANDED.
Probst is also a feature film director. In 2002, he wrote and directed "Finder's Fee," starring Ryan Reynolds, James Earl Jones, Robert Forster and Matthew Lillard. Most recently, he produced and directed the feature film "Kiss Me," starring John Corbett, Sarah Bolger, Rita Wilson, Emily Osment, Missy Pyle and Jenna Fisher.
Probst hosts the "Howard Stern Celebrity Fan Roundtable" for Howard Stern on Sirius/XM radio and previously served as host of VH1's "Rock and Roll Jeopardy." He hosted several programs for FX and traveled around the world as a correspondent for "Access Hollywood." In 2001, he was voted one of People Magazine's "Most Beautiful."
Probst is a proud spokesperson for Taylorsgift.org whose mission is to re-gift life through organ donation.
Probst is also an ordained minister and has served as the officiant at the weddings of several friends. He was ordained by the Universal Life Church of Modesto, California.
A native of Wichita, Kan., Probst lives with his family in Los Angeles when not traveling the world. His birthday is November 4. He can be followed on Twitter @jeffprobst.