Back to Cast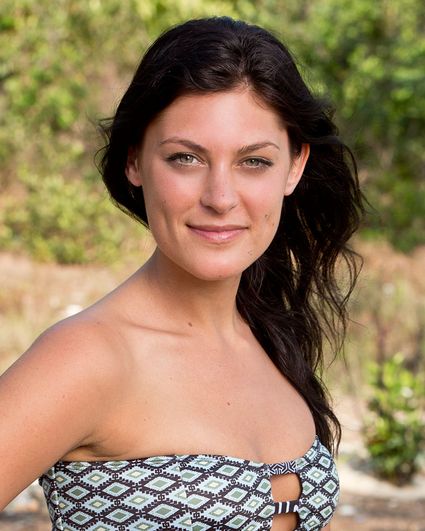 Biography
Name (Age): Michele Fitzgerald (24)
Tribe Designation: Beauty
Current Residence: Freehold, N.J.
Occupation: Bartender
Personal Claim to Fame: My time at Rock the Earth, where I toured and worked with bands raising money for environmental issues. I was able to travel, listen to amazing music and educate people about important causes.
Inspiration in Life: Harry Potter. His character chose bravery in the face of darkness and adversity. I appreciate anyone who overcomes obstacles without pitying themselves for being dealt a bad hand. Plus, magic.
Hobbies: Travelling, reading and rock climbing.
Pet Peeves: Overpriced alcohol, close talkers and self-important people.
3 Words to Describe You: Quirky, charismatic and adventurous.
If You Could Have 3 Things on the Island What Would They Be and Why? My journal to remind myself of my past and to keep track of my future, a Harry Potter book for a little entertainment, and my sister (does she count?).
SURVIVOR Contestant You Are Most Like: Parvati. She was able to read people and form alliances that took the spotlight off of her. She took respectable chances, never silenced herself to get further, and dominated in challenges.
Reason for Being on SURVIVOR: The adventure junky in me wants take myself out of my comfort zone, but ultimately, I'm applying to win. It's all about the money, honey! My car shakes at any speed over 50mph so I desperately need to replace that tin can.
Why You Think You'll "Survive" SURVIVOR: My positivity. I wouldn't let anything dampen my spirit. Enthusiasm is electric, and that attitude would shape the tone around camp. I may be a Jersey girl, but don't let that fool you. I have no problem roughin' it.
Why You Think You Will Be the Sole SURVIVOR: I've watched every season, so I know what it takes to be successful on this show. Using my charm, I think I can build strong relationships and lead an alliance without being viewed as aggressive. My social awareness will help me understand and use people's strengths, weaknesses and motives to my advantage. I'm not gonna play on the sidelines. I want to make big, badass moves that will get me further in the game, and have fun doing it.