Back to Cast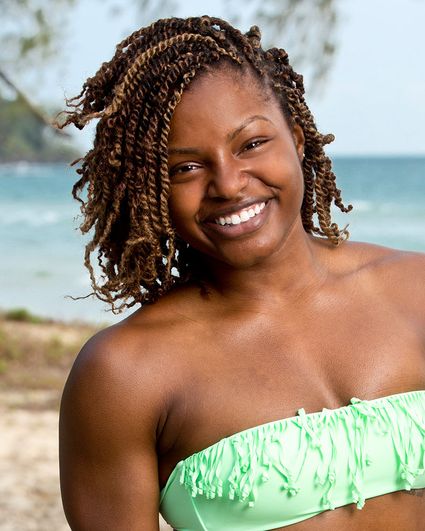 Biography
Name (Age): Cydney Gillon (23)
Tribe Designation: Brawn
Current Residence: Douglasville, Ga.
Occupation: Body Builder
Personal Claim to Fame: I am most proud of receiving my International Federation of Bodybuilding and Fitness Pro card at the National Physique Committee Nationals in 2012. I was a junior at Penn at the time and I'd just turned 20. I had to train 3 times a day, not including track practice, in order to make my dream happen.
Inspiration in Life: My mother. She is the strongest woman I know and her loyalty is forever unwavering. She has been diagnosed with breast cancer twice, and even though she could barely walk from her chemo treatment, she still put me first and flew into support my bodybuilding show.
Hobbies: Sprinting, lifting/weight training and sleeping.
Pet Peeves: Obnoxious criers, bigots, overly weak people and basically anything related to closed-minded mentalities.
3 Words to Describe You: Opinionated, driven and disciplined.
If You Could Have 3 Things on the Island What Would They Be and Why? Branch chain amino acids/supplements- I need my vitamins so I hopefully won't lose all my muscle; a picture of my family and friends for motivation; and tweezers because my eyebrows can get crazy.
SURVIVOR Contestant You Are Most Like: Tony, because his loyalty to those who really mattered was unwavering. He played the game from the beginning to the end.
Reason for Being on SURVIVOR: My main reason for being on the show is winning the money to pay off medical school and college debt. I also want to be able to help my mother around the house so she doesn't have to decide which bills need to be paid.
Why You Think You'll "Survive" SURVIVOR: My sense of humor will be most useful. You can't walk around looking like someone killed your dog all day. I think I will up the team morale. Beyond that, I think my athletic abilities can help win this competition.
Why You Think You Will Be the Sole SURVIVOR: I believe that I have the tact and discipline to make it to the end. If I make it to the final 3, I'm confident I would get the needed votes because I will have created relationships and a story that my fellow tribe mates would want to vote for.