Back to Cast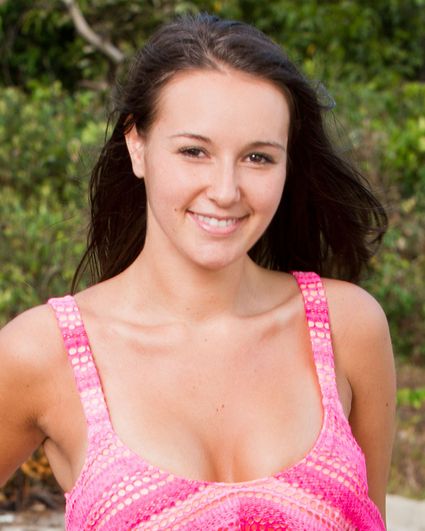 Biography
Name (Age): Anna Khait (26)
Tribe Designation: Beauty
Current Residence: Brooklyn, NY.
Occupation: Pro Poker Player
Personal Claim to Fame: I am most proud of participating in the World Games last summer in Jamundi, Colombia for frontball [handball]. I recently started working with the mayor on a scholarship program for kids out there in Colombia.
Inspiration in Life: Princess Diana because of all the love she had for people. She touched and helped anyone she could. She is my biggest inspiration.
Hobbies: Handball, reading, singing and playing piano.
Pet Peeves: Arrogance, ignorance and when someone picks on someone less fortunate.
3 Words to Describe You: Loyal, kind-hearted and perfectionist.
If You Could Have 3 Things on the Island What Would They Be and Why? A razor because I hate hair; a deck of cards because I love card games; and a toothbrush because who loves bad breath?
SURVIVOR Contestant You Are Most Like: Parvati. I can be charming and would play up my innocent side so I could trick some males and wrap them around my finger.
Reason for Being on SURVIVOR: I am a huge fan of Survivor and I have studied it for a long time. I'm clever enough to play this game well and win. My biggest inspiration to win is my mother. She is currently unemployed and I am supporting her so winning that money would help me buy a house for her.
Why You Think You'll "Survive" SURVIVOR: I will be great outdoors. I'm not a girly girl so the dirty, smelly, sleep- depriving environment won't be so hard for me. I'm not lazy and would help the tribe tremendously in anything that would need to be done. I can catch fish, and I eat small portions. I am physically capable of kickin' butt out there. I have tons of energy which will help me last throughout the game.
Why You Think You Will Be the Sole SURVIVOR: I know I will be the sole Survivor because I am extremely good with people and I would form great relationships that could help me from getting voted out. I would make it to the end because I am not afraid to make moves. I will do what it takes to win.