Back to Cast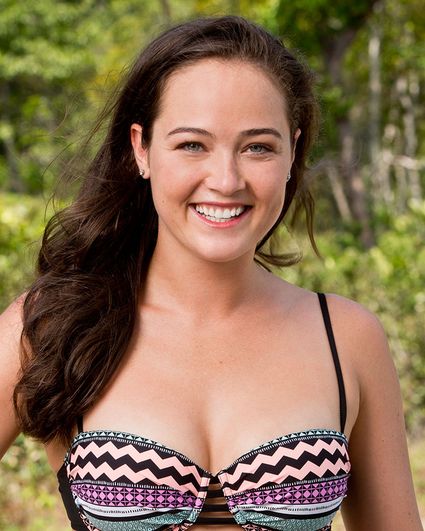 Biography
Name (Age): Elisabeth Markham (27)
Tribe Designation: Brains
Current Residence: New York, N.Y.
Occupation: Quantitative strategist (I write computer programs that forecast stock prices and trade automatically).
Personal Claim to Fame: Building a blackjack card-counting team. We started with 10 people investing $2,500 each and it grew the bankroll to over $500,000 in less than a year.
Inspiration in Life: My badass grandma, who was incredibly smart, social, savvy at business and loved by everyone.
Hobbies: Gambling (for profit), everything outdoorsy, strategic board games and traveling far off the beaten path.
Pet Peeves: Racism, sexism and homophobia. People who refuse to learn from evidence and won't listen to logical arguments.
3 Words to Describe You: Thoughtful, smart and adventurous.
If You Could Have 3 Things on the Island What Would They Be and Why? My Kindle, soap and pen and paper for planning strategy, recording memories and leaving false clues to hidden immunity idols for specific people to find.
SURVIVOR Contestant You Are Most Like: Parvati, because she's great at concealing her intelligence behind her flirty charming side.
Reason for Being on SURVIVOR: I love playing strategic games that I have a decent chance of winning. Wilderness survival and challenges will be really fun. I'm far more excited for the game than the possibility of prizes at the end.
Why You Think You'll "Survive" SURVIVOR: My brain will be an asset to my alliance for strategy and my team for challenges. I'm good at fitting in with different types of people. I have pretty good outdoors skills too. Why You Think You Will Be the Sole SURVIVOR: I am going to be an unusually strategic and clever player. I am also likable. I'm fit so I'll be good at challenges but not so much I'll be perceived as threatening.