Back to Cast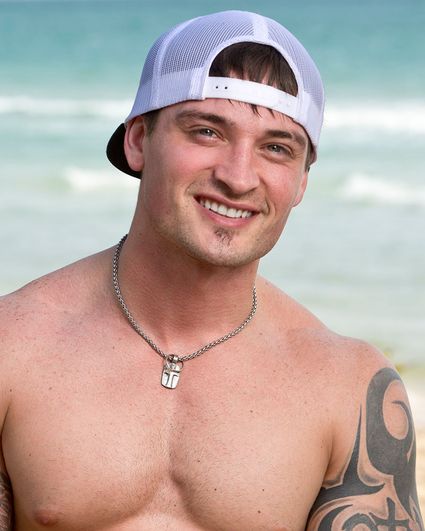 Biography
Name (Age): Caleb Reynolds (28)
Tribe Designation: Beauty
Current Residence: Hopkinsville, Ky.
Occupation: Army Veteran
Personal Claim to Fame: Defending my country in war and bringing my troops home safely to their families.
Inspiration in Life: I can do all things through Christ which strengthens me.
Hobbies: Working out, competing, hunting and riding horses.
Pet Peeves: Texting while driving and nose picking.
3 Words to Describe You: Gregarious, spontaneous and hilarious.
If You Could Have 3 Things on the Island What Would They Be and Why? My phone because it has my music and pictures; my bible so I can stay in the word and be in touch with God through scripture; and pen and paper so I can write my thoughts down.
SURVIVOR Contestant You Are Most Like: Hayden because I really loved him on the show and he was athletic. He knows when to be a beast and how to play.
Reason for Being on SURVIVOR: Winning the money to better life financing. Also, I love the woods and anything survival related. I feel I can survive anything, so I want to be put to the test!
Why You Think You'll "Survive" SURVIVOR: I am an ex-military man and very well trained in survival. I'm a tough competitor and can make fire out of nothing, build shelter, create insulation, help catch and kill food. I'm the die-hard outdoors man that can and will survive!
Why You Think You Will Be the Sole SURVIVOR: I have the skills it takes to get through the tough situations of little to no water, or little to no food and I make things happen. If I made it through a war zone for 11 months, I can make it through a jungle for 39 days!