Back to Cast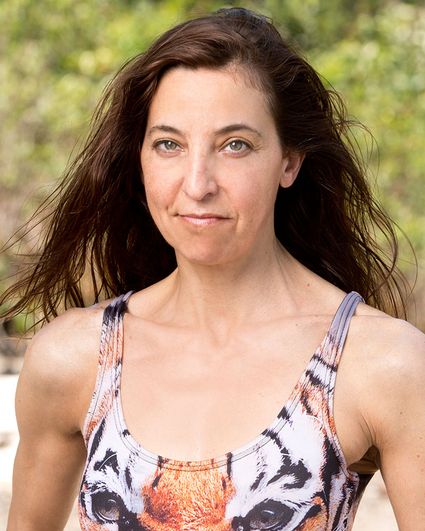 Biography
Name (Age): Debbie Wanner (49)
Tribe Designation: Brains
Current Residence: Reading, Penn.
Occupation: Chemist
Personal Claim to Fame: Being the first in my family to graduate college, learning was always valued, but not formal education. My family was/is dysfunctional, to put it mildly. Inspiration in Life: I just adore Tia Torres of Pit Bulls and Parolees - talk about Survivors!
Hobbies: Working out (hiking and running), flying, snowmobiles, horses, boating, playing piano, rescuing Boston terriers and tortoises, juggling and reading, especially American and Roman history.
Pet Peeves: The idolization of garish, repugnant and supercilious people-like the Kardashians; pets as fashion accessories; apathy-don't just talk about doing it, do it and help make the world a better place.
3 Words to Describe You: Relentless, erudite and Spartan.
If You Could Have 3 Things on the Island What Would They Be and Why? Chanel No. 5 as I know how bad we will all smell, dental floss because I love clean teeth and it has multiple uses and a big stuffed Boston terrier.
SURVIVOR Contestant You Are Most Like: Coach. Period.
Reason for Being on SURVIVOR: Money, because poverty sucks and money equals power to a point. Also, I relish an adventure.
Why You Think You'll "Survive" SURVIVOR: I have military training in summer and winter survival, shelter building, fire making, food procurement, torture training and a superior will to survive. Plus, I'm fun too! I'm a card carrying member of the Reading Juggler's club, so I'll teach them how to juggle.
Why You Think You Will Be the Sole SURVIVOR: Like Hannibal Lecter, I have good manners and am pleasant company. However, that doesn't mean I won't scramble your brains. One million dollars means freedom, which is priceless to me. I'll give up, let go, surrender- when I'm dead!