Back to Cast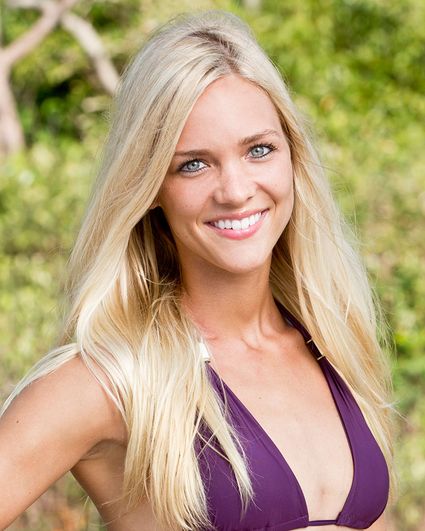 Biography
Name (Age): Alecia Holden (24)
Tribe Designation: Brawn
Current Residence: Dallas
Occupation: Real Estate Agent
Personal Claim to Fame: (What is the accomplishment you are most proud of?) I made a bucket list of adventures I wanted to accomplish. I went out and did it; bungee jumping in Indonesia, hang gliding in Rio, skydiving, jumped off the stratosphere in Las Vegas, face to face shark diving in Australia, and interacting with uncaged tigers in Thailand.
Inspiration in Life: My grandpa and grandma are my inspiration in life. My grandparents pastor a Baptist church. Doctors, firefighters, and nurses; they all save lives physically, but my grandparents lead people to be saved eternally. They are my heroes.
Hobbies: I like to seek out and accomplish adventures all over the world.
Pet Peeves: People who lie and can't be straight up. I tell it how it is and expect the same. Also negativity. I'm all about positive vibes and energy.
3 Words to Describe You: (How would your friends describe you?) Fearless, ambitious and adrenaline junkie.
If You Could Have 3 Things on the Island What Would They Be and Why? I would want a camera, because capturing moments are priceless. A cellphone to call my family. Pizza, because I LOVE pizza.
SURVIVOR Contestant You Are Most Like: I'm most like Kass. She was the last woman standing, but she also brought chaos.
Reason for Being on SURVIVOR: It's the ultimate challenge.
Why You Think You'll "Survive" SURVIVOR: I'm the daughter of a boxing promoter, I'm tough. Don't let the blonde hair fool you. I won't cry or back down. No one will break me. I'm not here to make friends, I'm here to win. My ambition and drive to succeed will lead me through.