Back to Cast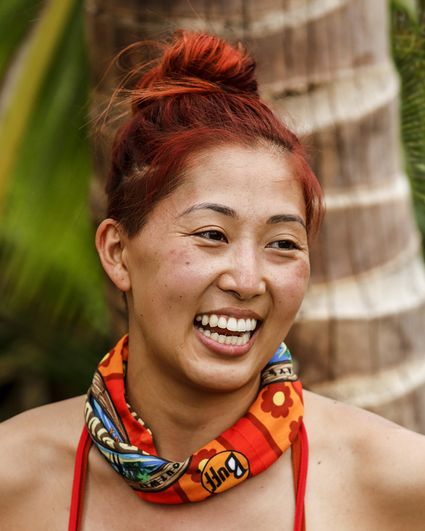 Biography
Name: Mari Takahashi
Age: 31
Current residence: Los Angeles, CA
Occupation: Gamer
Tribe Designation: Vanua (Millennials)
Three words to describe you: Courageous, adaptable, and calculating.
Hobbies: Video games, rock climbing, and traveling.
Pet peeves: Stagnation and laziness.
Personal claim to fame:
Summiting Mount Kilimanjaro. More than just the accomplishment of climbing a 19,000-foot mountain, it marked my transition from the world I knew everything about, which was the ballet world I dedicated 25 years to, and walking into the unknown, which led me to playing video games for a living.
Inspiration in life:
[Facebook Chief Operating Officer] Sheryl Sandberg because she's been a huge inspiration to me and has had a huge impact on the way I've moved up in the industry.
If you could have three things on the island, what would they be and why?
My journal and a writing tool; my iPhone with wi-fi, so I could Instagram the crap out of the beautiful location; a taco truck endlessly stocked with carne asada tacos, Mexican Coca-Colas and chocolate-covered churros.
Survivor contestant you're most like:
I'd like to play like Yul Kwon (Cook Islands). He was fiercely smart and two steps ahead of everyone the entire game. To be in so much control as to not have to play his idol at all was awesome. I'd also like to keep in mind Kelley Wentworth's (San Juan del Sur, Cambodia) gameplay in Second Chance.
Reason for being on Survivor:
First, for glory. I love to win. I want to win Survivor. I'm a natural-born competitor and I will play hard because I want that W. To be able to say I've conquered 39 days of mental and physical mayhem and came out on top would be the biggest win for me. I would wear that title so proudly.
Why do you think you'll "survive" Survivor?
I am tenacious. I love winning. I play to win. I compete every single day. Video games keep my mind sharp, my hand-eye coordination on point, and constantly hungry to get that W.
A background in ballet will shatter everyone else's chance of dominating in any balance challenge. My social game is calculated and precise. Social strategy is what I do. One doesn't accrue over 35 million fans across the internet by chance; it's strategic, calculated, technical, smart, and is exactly how I will play and win Survivor.