Back to Cast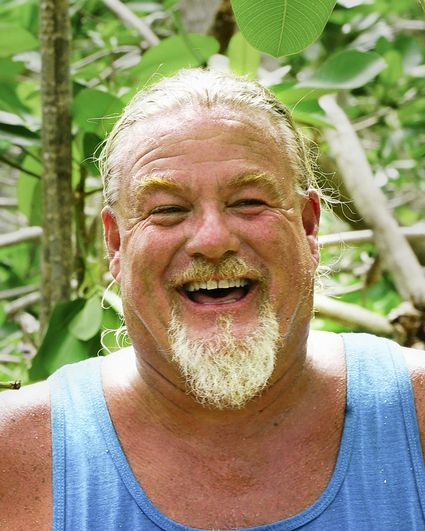 Biography
Name: Paul Wachter
Age: 52
Current residence: Sugarloaf Key, FL
Occupation: Boat mechanic
Tribe designation: Takali (Gen-X)
Three words to describe you: Intimidating, methodical, and confident.
Hobbies: Singing in a rock band, treasure hunting, and spear fishing.
Pet peeves: Whiners and slackers.
What does it mean to be a Gen-Xer?
Someone who never received a participation award.
Personal claim to fame:
Being a father to three beautiful children.
Inspiration in life:
David Lee Roth from Van Halen because he became one of the best frontmen in the world and we share the same birthday.
If you could have three things on the island, what would they be and why?
My propeller necklace because my dad gave it to me; my thumb and pinky rings because my wife gave them to me; and my bracelet with my kids names on it because they keep me grounded.
Survivor contestant you're most like:
Ozzy Lusth (Cook Islands, Micronesia, South Pacific) because he has a heart of a lion and I am a lion!
Reason for being on Survivor:
My primary motivation is to win the million dollars. My secondary motivation is to show my children that anything is possible at any age.
Why do you think you'll "survive" Survivor?
Because I have what it takes to be the winner! I am the Sole Survivor.