Back to Cast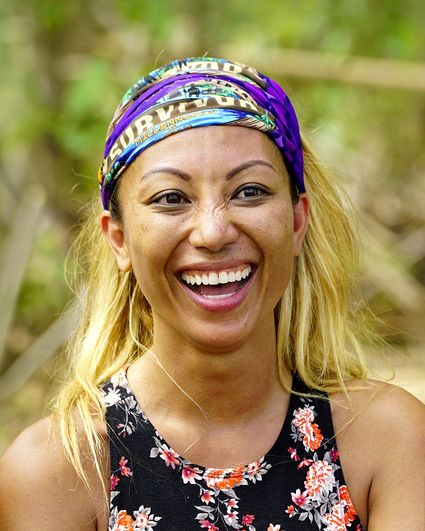 Biography
Name: Rachel Ako
Age: 37
Current residence: Los Angeles, CA
Occupation: Recruiting director
Tribe designation: Takali (Gen-X)
Three words to describe you: Energetic, authentic, and fun!
Hobbies: Dancing, traveling, and high- ropes or high-adventure activities.
Pet peeves: I guess I would say bad manners.
What does it mean to be a Gen-Xer?
We used to be viewed as the slackers until Millennials came along. Kidding. Gen-Xers are hard workers; however, I value what every generation brings to the table.
Personal claim to fame:
Sharing my raw story of the tragedies I've been through in a book in order to help others; although, I was scared to because I was so vulnerable.
Inspiration in life:
My father because he has great values, is loyal, authentic, and has integrity. He is my hero! Growing up as a child, it was Harriet Tubman because she was courageous, bold, and risked her life to save others.
If you could have three things on the island, what would they be and why?
SPF, tampons, and lip balm, so I'm camera ready.
Survivor contestant you're most like:
Myself, I'm bold, sexy, fun, confident, and real.
Reason for being on Survivor:
Winning a million dollars! Also, the experience, which includes the physical challenges, the rewards, and meditating on a tropical island in the morning and at night. I'd also like to inspire Asian Pacific Islanders to be confident and self-expressive!
Why do you think you'll "survive" Survivor?
I aim to be the first Asian Pacific Islander female to win Sole Survivor and $1 million! I have the ability to think so many steps ahead. I've been strategizing since a very young age. (I started competing in chess at 6 years old and won trophies for it!)