Back to Cast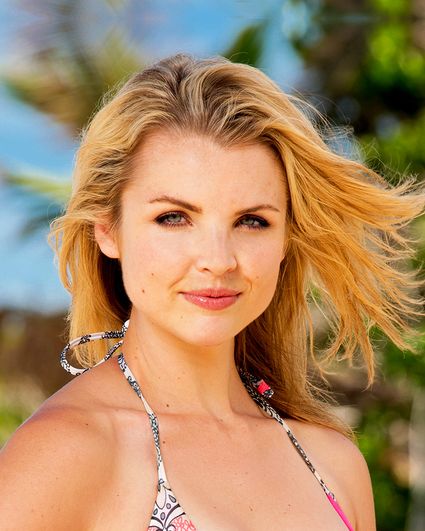 Biography
Age: 27
Hometown: New York, NY
Previously played on:
Season 22: Redemption Island, Finished 5th & Jury Member
Season 26: Caramoan, Finished 7th & Jury Member
How have you changed since the last time you played?
I'm older and wiser! I was only 21 the first time I played Survivor and then 23 during my second season. I definitely feel more confident as a person, so, hopefully this translates to the game and I'm not-so paranoid.
I'm also not so boy crazy, which is ideal!
What skills do you bring to Survivor that will make you a useful member of the group and what skills have you been learning since you last played?
I'm confident in my challenge skills, so I know I'll be a great asset early on. After playing two seasons, I know how to work my social skills to form a solid group.
My biggest hurdle will be to not come across as a schemer. In Caramoan, I was constantly on the chopping block for that reason, so I've been coming up with strategies to avoid that.
What are you most proud of from the last time?
I was pretty satisfied with my game in Caramoan for the reason that I was able to last as long as I did despite being high on the hit list of many people. I was also proud of myself for being able to laugh at being blindsided, and realize it's just a game.
What, if anything, do you most regret?
Ha! There's a long list, but off the top of my head it would have to be finding myself in a showmance again! Not playing the Idol! Trusting Cochran!
How will you play differently this time?
I will have to play a low-key aggressive game. I definitely tried to overcorrect my Redemption Island game by playing very aggressively in Caramoan, but I think everyone could see I was trying to "make moves."
I have to find some sort of balance between the two and also try to break away from my "us vs. them" old-fashioned way of playing the game. I have to be open to working with every single person.