Back to Cast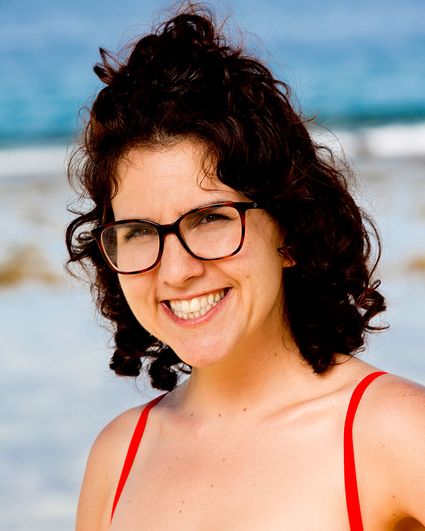 Biography
Age: 30
Hometown: Cambridge, MA
Previously played on: Season 32: Brains Vs. Brawn Vs. Beauty, Runner Up
How have you changed since the last time you played?
I'm more assertive, confident, and grounded in who I am. In my last season, I logically knew I could play and do well. This time, I believe it. I have an easier time taking stock of the cards on the table, making decisions, and rolling with the consequences.
What skills do you bring to Survivor that will make you a useful member of the group and what skills have you been learning since you last played?
I bring the confidence in my physical abilities. In Kaôh Rōng, I proved I was a brain who could hang with brawn. I might not look athletic, but I am. I've been working on core strength and balance.
Emotionally, I'm more grounded than I was. I can be an attractive ally or confidant to other tribe mates, especially those on the outskirts, without letting those relationships drain me.
What are you most proud of from the last time?
I am beyond proud that I made it to Day 39 despite encountering some obstacles, including:
- Having a horrendous Day 2.
- Crappily executing the Pete vote. This time, I'll be folding the paper up, eating it for fiber, and taking a new parchment if I change my mind.
- My infection.
- Two closest allies being medically evacuated.
- Being forced to make fire to save myself.
I managed some tough personalities and assembled a ragtag group to vote out Scot, which felt like dismantling a bomb, making sure all the wires were where they needed to be.
Overall, I may have bumped into more obstacles than a ball in a pinball machine, but I played proactively. I owned my actions and fate, and I did it in a way that was true to me.
What, if anything, do you most regret?
I wish I could take back every second of every one of the five days I lived with Nick. Oh, and I regret letting Joe eat all the red meat.
How would you play differently this time?
Going into Game Changers, I know I'll have a target on my back, especially since other players will have just seen my season. I can't play under the radar… people won't buy it. I plan to align with a variety of people, including power players and villains to pad myself.
In Survivor 34, I will:
1. Do with certainty and apologize later.
2. Be friendly with more people and have intense relationships with less.
3. Execute with finesse.