Back to Cast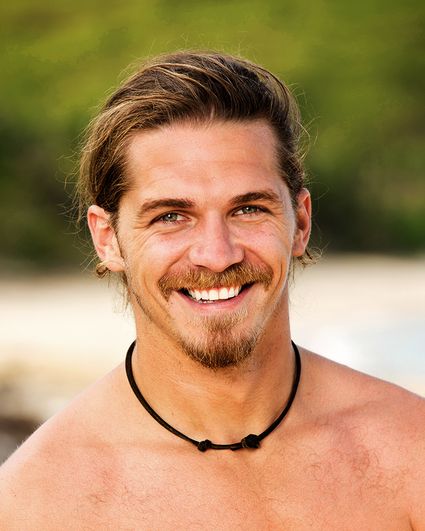 Biography
Age: 29
Hometown: Hermosa Beach, CA
Previously played on:
Season 25: Philippines, Finished 4th & Jury Member
Season 26: Caramoan, Finished 9th & Jury Member
How have you changed since the last time you played?
1. My hair is—incredibly—even thicker than before.
2. Rewatched an unhealthy amount of Disney movies and discovered I relate more to the villains. Gaston was misunderstood.
3. Got a little fat.
What skills do you bring to Survivor that will make you a useful member of the group and what skills have you been learning since you last played?
I can do all the outdoorsman stuff. We know this. What I've gotten better at is emotions, vulnerability, and feelings and stuff.
What are you most proud of from the last time?
I don't do base hits. I swing for the fences—for better or worse.
What, if anything, do you most regret?
Losing. Also, wearing way too much plaid.
How will you play differently this time?
Same big moves, but more finesse. I'm still going to find all the Idols, still going to wreck folks, but being a little older and a little wiser—LOL—should get me paid this time around.
Please bring back the oversized checks for my coronation.