Back to Cast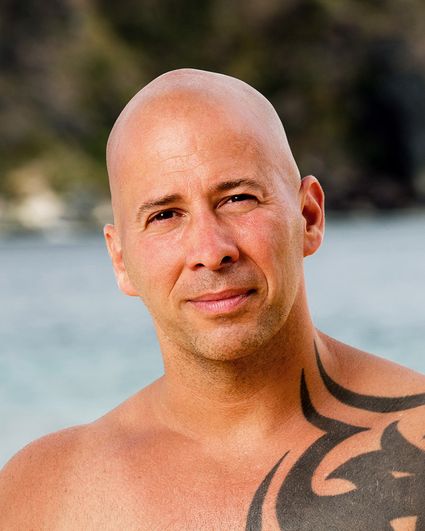 Biography
Age: 42
Hometown: Jersey City, NJ
Previously played on: Season 28: Brawn Vs. Brains Vs. Beauty, Winner
How have you changed since the last time you played?
I'm older and much wiser. Just kidding. I'm older, but definitely not wiser. You will see the same guy in this season as you saw in Cagayan.
What skills do you bring to Survivor that will make you a useful member of the group and what skills have you been learning since you last played?
Unfortunately, the skills I bring to Survivor are skills that will NOT make me a useful member. Instead, they will make me a very threatening member.
I haven't learned any new skills since I played on Cagayan, which could be my downfall going back on an all returnee season. I wish I could have learned the skill of being able to be quiet and try to play under the radar, but I don't see that happening. It's just not in my DNA.
What are you most proud of from the last time?
WINNING!!
What, if anything, do you most regret?
There is seriously nothing I regret. Everything I did on Cagayan was on the fly. Some things were based off of emotion, some based off of strategy, but nothing was based off of malice.
In the end, it all fell into place and I became the Sole Survivor.
How will you play differently this time?
Going into the game this time around, with all the players knowing my game style, I know that I'm going to be a huge threat. Having said that, I know I will have to take it down a few notches until I can plant my roots.
Knowing myself, I won't be able to take it down any notches and will be in trouble. I hope I have what it takes to adapt right away and "go with the flow"—if that's even possible for me to do.
I will have my fingers crossed for sure!