Back to Cast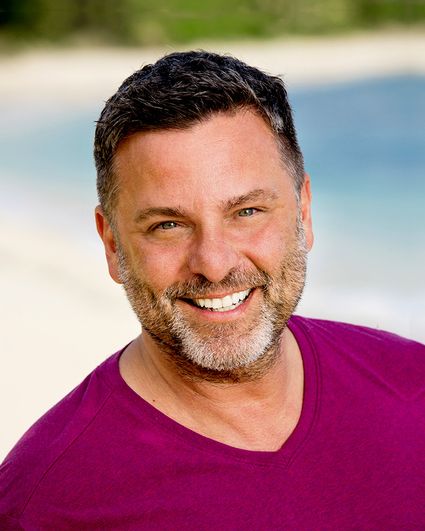 Biography
Age: 50
Hometown: High Point, NC
Previously played on:
Season 2: Australia, Finished 10th out of 16 & Non-Jury
Season 31: Second Chances, Finished 17th
How have you changed since the last time you played?
I'm more physically fit, less emotional, and smarter. I'm still me and could pop off at any time without warning, but I'm focused on being calmer.
I'm honored to be part of this cast and aware this could be the last time I'm ever on a Survivor island, so I want to soak up the surroundings, beauty, and energy of being part of this landmark series.
I just played this game, so the excitement of being back is more tempered by a focus to not get too carried away.
What skills do you bring to Survivor that will make you a useful member of the group and what skills have you been learning since you last played?
I'll be much more useful at challenges and intend to be more instrumental around camp. I want strong relationships when this is over, but already have a host of great friends.
I make mistakes, but I'm a good person with a good heart. I hope America sees that. But if my competition doesn't, their loss.
What are you most proud of from the last time?
Being chosen by America, by far! Also, my instinctual gameplay. My ability to control a volatile group of people and be the determining factor as to who went home on the first two boots.
What, if anything, do you most regret?
Going too hard, too soon. Playing with too much emotion in the beginning. Drawing the Angkor buff. No matter how good of a game you're playing, drawing the wrong buff can change everything.
How will you play differently this time?
I want to have more fun this time. I'll combine my Outback and Cambodia styles—hard gameplay with a more subtle approach. I plan to try and control my emotions more. As best as circumstances allow, I'll manage a swap better.
I plan to align myself with the big threats. Even if I end up in the minority after a swap, I'll make sure there is someone else with me who is more of a target.
This time, it's all business. I'd love to make the Jury finally, but if I don't, I want to make sure I've soaked it all up in a way that it's okay.