Back to Cast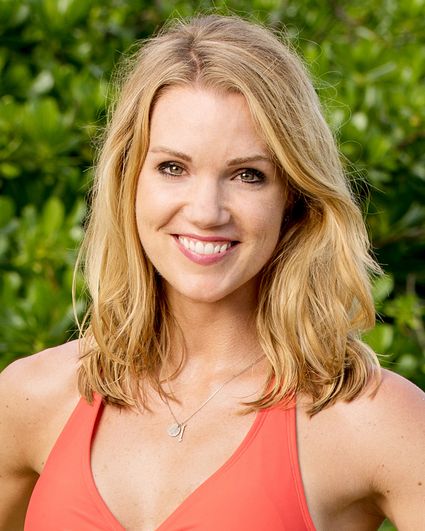 Biography
Age: 29
Hometown: Cape Girardeau, Mo.
Current Residence: Louisville, Ky.
Occupation: Nurse Practitioner
WATCH: Meet Survivor 35 Castaway Jessica Johnston
Hobbies: Personal training and all things outdoors and fun.
Pet peeves: Any and all can openers—they just don't work.
Three words to describe you: Tenacious, congenial, and adventurous.
What's your personal claim to fame?
Obtaining my doctorate in Nursing before the age of 28 and creating a health and wellness brand "Belovist."
Who or what is your inspiration in life?
Cliché – My parents. They both have devoted their lives to helping others. They have worked hard and excelled in education and careers—showing me that hard work pays off. They have shown me what true love means as well as the value of family and having a relationship with Christ. Even in my adult life, I remember the wisdom and lessons they've taught me while growing up, and it keeps this scattered mind of mine on point! They are my biggest fans, and I am theirs.
If you could have three things on the island, what would they be and why?
First it would be baby powder because it makes my hair do incredible things and brightens up the face. It's like taking a powder bath! Next would be a swiss army knife so I can cut things like wood, food, and clothes. Finally, a fishing pole because this girl likes to eat!
Which Survivor contestant are you most like?
Probably Andrea Boehlke. One of my biggest personality strengths is being likeable and able to entertain a crowd! I can relate to thinking that the world is at my fingertips, but really I don't like to compare myself to others. I just try to be my best self!
What's your reason for being on Survivor?
I'm looking for the time of my life! Of course the money, adventure, and opportunities to challenge myself physically, emotionally, and spiritually in ways that I haven't been challenged before.
Why do you think you'll "survive" Survivor?
I am extremely physically and mentally resilient as well as disciplined. I am driven by failures, challenges, and goals. I don't react solely on "good feelings." When I sense there is something to be accomplished, my Type A personality comes out! In the same breath, my sanguine personality always stands out as being a super-social optimist, which will give me favor with the other players. I could win Miss Congeniality of Survivor if there was such an award!