Back to Cast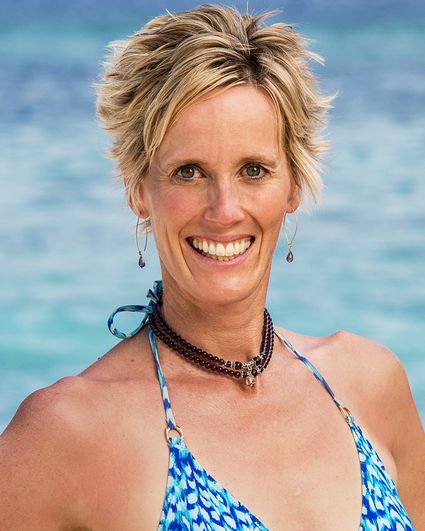 Biography
Age: 46
Hometown: Morris, Minn.
Current Residence: Excelsior, Minn.
Occupation: Olympian
WATCH: Meet Survivor 35 Castaway Katrina Radke
Hobbies: Outdoor adventures, martial arts, dancing, meditation, and personal growth work.
Pet peeves: Whiners.
Three words to describe you: Adventurous, tenacious, and charismatic.
What's your personal claim to fame? Being a mother.
Who or what is your inspiration in life?
I studied nonviolence and Gandhi while at UC Berkeley. I am inspired by how he was able to use nonviolent resistance in a positive way. His profound spirituality and belief in justice altered history. There are two powers: love and fear. I like to focus on the power of love.
If you could have three things on the island, what would they be and why?
A journal so I could write, music to dance, sing, and have fun, and a picture and letter from my family to feel amazingly loved, as I also send them love daily.
Which Survivor contestant are you most like?
I am a more outgoing, adventurous Denise Stapley. Also, I can relate to the ones who are tough, athletic, and say it like it is, but also have a softness to them.
What's your reason for being on Survivor?
TO WIN! To win the million dollars! I love to challenge myself, and allow my own intensity to thrive in a game like Survivor. I am also fascinated by human dynamics and what happens to people in these situations, and cannot wait to see how I handle it myself. I love seeing what I am made of.
Why do you think you'll "survive" Survivor?
Because I can win! I know how to win. Just like I went from farm town girl to Olympic swimmer (swam for the USA 1985-1991, and 1988 Olympics), I am tenacious and great at convincing others to support me. They feel good about themselves around me and value me, thus being okay with me being the winner.