Back to Cast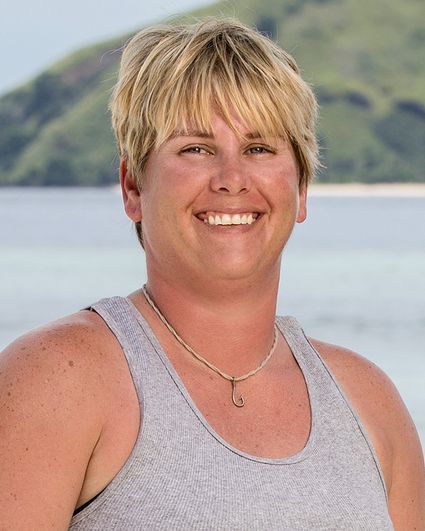 Biography
Age: 35
Hometown: Beaufort, N.C.
Current Residence: Beaufort, N.C.
Occupation: Fisherman
WATCH: Meet Survivor 35 Castaway Lauren Rimmer
Hobbies: Softball, traveling, and gardening. And anything to do with a boat.
Pet peeves: Laziness, low work ethic, and people who are not organized.
Three words to describe you: Outgoing, adventurous, and easygoing.
What's your personal claim to fame?
My daughter. She is determined, smart, and my driving force.
Who or what is your inspiration in life?
My mother is my hero because I have seen her struggle my entire life to make sure that I had everything I needed. She has taught me to be a strong, independent woman with morals and a high determination to overcome any struggle that may come my way.
If you could have three things on the island, what would they be and why?
First would be a picture of my daughter to have determination every day. Next would be a toothbrush because I want clean teeth. And finally, sunglasses for comfort since I wear them every day. I am in the sun all day and my eyes cannot take the constant exposure.
Which Survivor contestant are you most like?
None of them. I always try to do things differently than other people.
What's your reason for being on Survivor?
I want to test myself and to see what I am made of after all of these years of having to survive for myself in real life. I would put my years of hard work to use. Also, getting to travel to exotic locations which is normally unattainable to me.
Why do you think you'll "survive" Survivor?
I have always been a survivor and everything I have obtained was through perseverance, personal risk (through all climate and weather conditions), hard work and working with the public. I have always put myself on the line and always will.