Back to Cast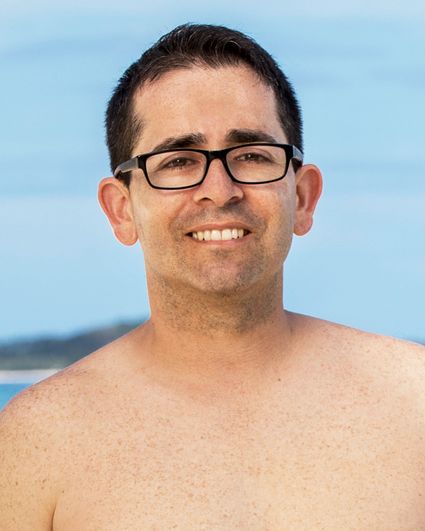 Biography
Age: 43
Hometown: Parkland, Fla.
Current Residence: Parkland, Fla.
Occupation: Urologist
WATCH: Meet Survivor 35 Castaway Mike Zahalsky
Hobbies: Archery, watching Game of Thrones, and fishing.
Pet peeves: Double dipping because I am a germaphobe.
Three words to describe you: Intelligent, enthusiastic, and determined.
Who or what is your inspiration in life?
My wife and my children inspire me to be a better version of myself every day.
If you could have three things on the island, what would they be and why?
A photo of my kids because I love them, a deck of cards to play with, and an extra pair of underwear.
Which Survivor contestant are you most like?
Boston Rob—because he was smart and socially strategic.
What's your reason for being on Survivor?
To teach my kids to follow their dreams wherever they take you. When opportunity comes knocking, answer the door.
Why do you think you'll "survive" Survivor?
I've been a fan since Season 1 so I understand how the game has changed. I am smart, I am strategic, and I am social. People will be hugging me as I vote them off.