Back to Cast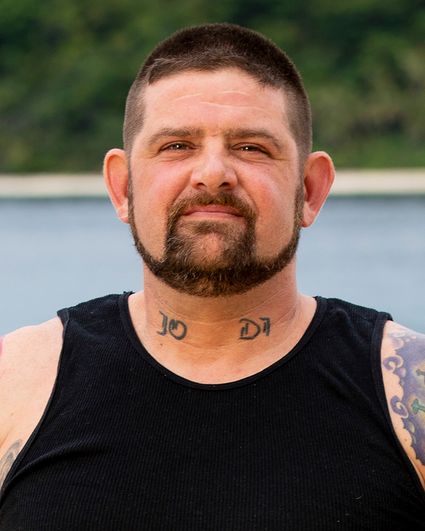 Biography
Age: 40
Hometown: Cohoes, New York
Current residence: Watervliet, New York
Occupation: Maintenance Manager
Hobbies: Hunting, football, and boating.
Pet peeves: Cracking my knuckles.
Three words to describe you: Funny, hard-working, and loving.

What's your personal claim to fame?
Raising my children to be productive and outgoing people.

Who or what is your inspiration in life?
My dad is my hero. He worked two jobs when we were young to support a family of six, while my mother was confined to a hospital bed from an accident.

If you could have three things on the island, what would they be and why?
A picture of my wife and kids. They are what make me tick. That's all I need. They are my everyday motivation.
Which Survivor contestant are you most like?
Cochran because he is a chameleon, like me. Hatch because he's a true-to-life person.
What's your reason for being on Survivor?
My primary reason is obviously a million dollars, but being a young parent of three, the excitement of a tropical paradise is a thing I've never experienced. I've never really ever left New York state.
Why do you think you'll "survive" Survivor?
My mental, physical, and emotional skills are unmatched. My dedication and determination are my strongest assets.