Back to Cast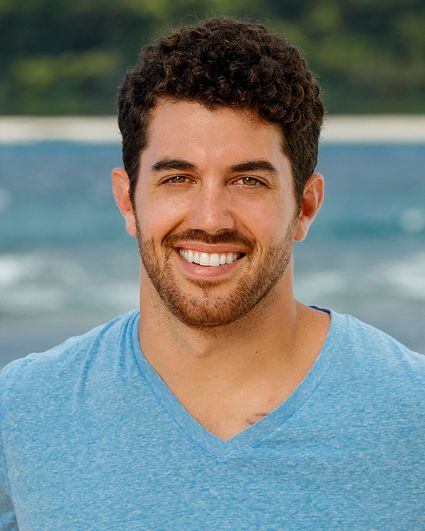 Biography
Age: 25
Hometown: Myrtle Beach, South Carolina
Current residence: Greenville, South Carolina
Occupation: District Sales Manager

Hobbies: Surfing, sailing, camping, anything outdoors!

Pet peeves: Laziness, political Facebook posts, people who are all talk and no walk.

Three words to describe you: Personable, hustler, and intuitive.

What is your personal claim to fame?
My professional career. I went from being a barista to managing the #1 sales team in my solar company within a year.

Who or what is your inspiration in life?
The people who have taught me to get back up when I'm knocked down, to fight for the things that matter in life, and to never let my goals get away from me, no matter how big or small.

If you could have three things on the island, what would they be and why?
A surfboard because Fiji has amazing waves!
A skillet because literally everything tastes better on a skillet.
Scuba gear equipped with a spear gun because I love diving and spearfishing.

Which Survivor contestant are you the most like?
Malcolm because of his charm, Rob because he is a leader but also manipulative, Spencer because of how well he understands strategy, and Ozzy because of his skills in the water.

What's your reason for being on Survivor?
My primary motivation is to say that I accomplished the goal that I was set out to do—win! Even if the grand prize was $1,000, if I say I am going to do something, then I am everything in my control to achieve it.

Why do you think you'll "survive" Survivor?
I can make fire, fish, build shelter, and I will most likely be cooking a lot of meals (I'm big into cooking). Also, I'd work hard and won't lay around camp. I'm a team player in terms of getting a group to work together, I am extremely competitive, and I will do whatever it takes to help my team win!