Back to Cast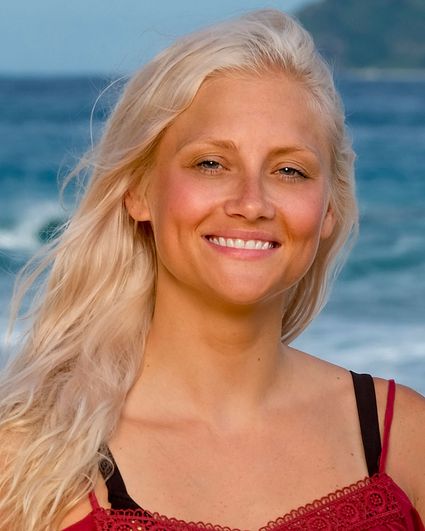 Biography
Age: 31
Hometown: Ephrata, Washington
Current residence: Seattle
Occupation: Marketing Manager
Previous season: Second Chance, San Juan del Sur

Hobbies: Photography, walking my dogs, and witchcraft on the weekends.

Pet peeves: Unseasoned rice, games involving balls, and people who think they're basically badasses.

Three words to describe you: Independent, expressive, and stubborn.

What's your personal claim to fame?
"Wentworth, does not count." x9

Who or what is your inspiration in life?
Anyone who won Survivor on their first try.

If you could have three things on the island, what would they be and why?
Amazon Prime Fresh delivery, because... food.
Clothing options that cover all of my body because... weather.
Toiletries, 'cause hygiene is important.

Which Survivor contestant are you the most like?
Kelley Wentworth from Survivor: Second Chance and I think she was also on Survivor: San Juan Del Sur.

What's your reason for being on Survivor?
I have one thing left to do in this game: win.

Why do you think you'll "survive" Survivor?
I survived for 38 days last time. I think I can handle one more day.