Back to Cast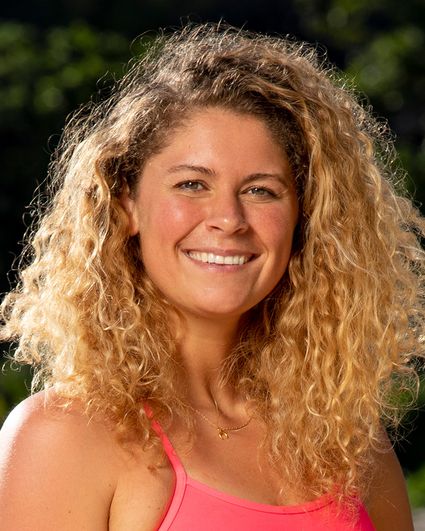 Biography
Age: 26
Hometown: Saunderstown, Rhode Island
Current residence: Saunderstown, Rhode Island
Occupation: Olympic Medalist

Hobbies: Surfing, violin, and wakeboarding.

Pet peeves: I hate when people have conversations while scrolling on their phones. Be present and in the moment without your phone.

Three words to describe you: Gregarious, competitive, and loyal.

What accomplishment are you most proud of?
Becoming the youngest member of the United States Olympic Team in 2008 at 15 years old.

Who or what is your inspiration in life?
My best friend Allison. She and I have been to three Olympics together. After the 2012 Olympics where she won five medals, she went through a serious post-Olympic depression. She is now a mental health advocate for athletes and speaks around the country. She is a true hero.

What's one thing we wouldn't know from seeing a photo of you?
I love classical music and have played the violin since I was 3 years old.

Which Survivor contestant are you most like?
Kara. Her exuberant personality and positive attitude reminds me of myself.

What's your primary motivation for being on Survivor?
To compete again. I retired from swimming a year ago and I miss challenging myself and bringing myself to the edge. Second reason... one million dollars.

Why do you think you'll "survive" Survivor?
I'm physically, mentally, and socially strong. I can easily connect with people—my alliances will be strong and help carry me through the game. I can win individual Immunity due to my strength as an athlete. I'm a tough girl who will fight until the end.