Back to Cast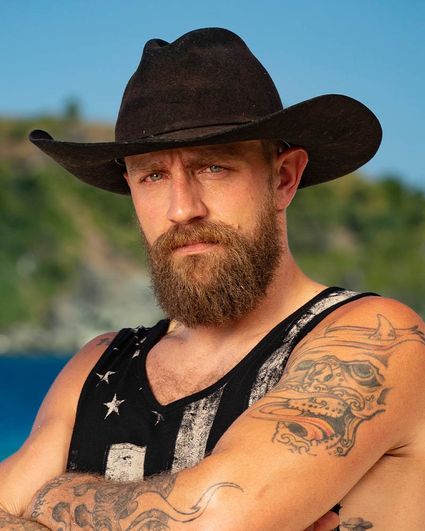 Biography
Hometown:
Boise, Idaho
Current residence
: Boise, Idaho
Previous season:
Winner of
Survivor: Heroes vs. Healers vs. Hustlers (Season 35)
Occupation:
Real estate/stay-at-home dad
Hobbies:
Racing cars, camping, getting my fingernails painted by my daughter, going on adventure hikes with my son, occasionally making my wife laugh in between all my crazy shenanigans!
Pet peeves:
Whining, lying, and turkey poop!
Three words to describe you:
Ben Russell Driebergen
When did you first watch Survivor?
The very first episode!
Do you still watch Survivor?
As a great man once said at Tribal: "Is the Pope a Catholic?" - Ryan Ulrich
Who is your inspiration in life?
My wife, my kids, my family, ribeyes, and Ryan Ulrich.
What does Survivor mean to you and your family?
Honestly, it's probably like a bunch of
Survivor
families Wednesday nights. We wake up Wednesday morning and first thing we say is Happy
Survivor
Wednesday! My son wears his buff to school. Sweet Kelly and I get to watch
Survivor
while the kiddos are popping in for challenges. It's a day that's built around excitement and anticipation. Our family loves it!
What is one way playing Survivor changed your life?
More family time.
As Survivor approaches Season 40 and celebrates 20 years on television, what does it mean to be a part of the legacy?
I'm humbled and grateful to be a part of a passion for everyone who has worked on
Survivor
and been a part of
Survivor
for the last 20 years. It's truly a team effort! I am just a little gear in an amazing machine that we all know and love as
Survivor
!
How will you play differently than you did in your past season?
More humbled and patient. That being said, when it's time to hit the gas pedal, if you ain't first, you're last!