Back to Cast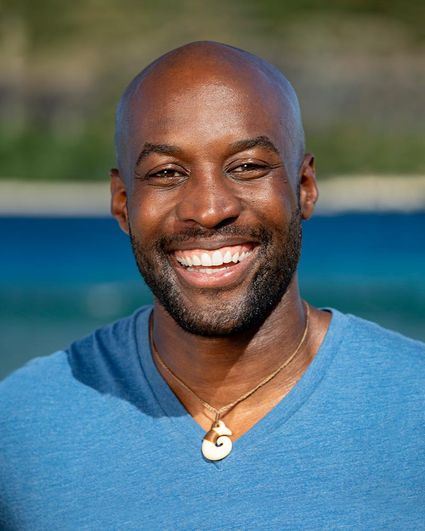 Biography
Hometown:
Cambridge, Massachusetts
Current residence
: Foxboro, Massachusetts
Previous seasons:
Survivor: San Juan del Sur (Season 29)
; Winner of
Survivor: Second Chance (Season 31)
Occupation:
Firefighter
Hobbies:
Coaching my kids, working out, playing basketball, and fantasy football.
Pet peeves:
Road rage, inconsiderate/selfish people, and people who talk to me when watching movies.
Three words to describe you:
Easy going, loving, and emotional.
When did you first watch Survivor?
Season 1, Episode 1.
Do you still watch Survivor?
Every episode. I am a casual watcher now, it used to consume me and I would take notes on every episode.
Who is your inspiration in life?
My family. I want my kids to grow up looking up to me and being proud to call me dad.
What does Survivor mean to you and your family?
It is the only show on television that is suitable and entertaining for everyone in the family.
Survivor
night is a chance for the family to slow down a hectic schedule and just hang out for one night.
What is one way playing Survivor changed your life?
Emotionally—it brought me closer to my wife and kids. When you miss the ones you love, you appreciate them more. Financially—it helped me put away for my children's future.
As Survivor approaches Season 40 and celebrates 20 years on television, what does it mean to be a part of the legacy?
I'm in awe that I am considered for such a monumental season. After Season 31, I pulled away from being a super fan and just enjoyed the show as a casual viewer but the thought of going out there for the GREATEST SEASON EVER gives me chills and I want to cement my name as one of the greats.
How will you play differently than you have in your past seasons?
Let's just throw out my Season 29 performance... that never happened. I will look to add to my Season 31 game plan. I will keep my meat shields but I will add mind shields and social shields to give me a broader pool of players to align myself with. With this broader pool, I will continue with voting blocks and keep alliance paranoia on 100! I want to take it all in. I feel my last experience was a whirlwind and I forget a lot of experiences. This time I want to try and take some time to enjoy this last go-round.