Back to Cast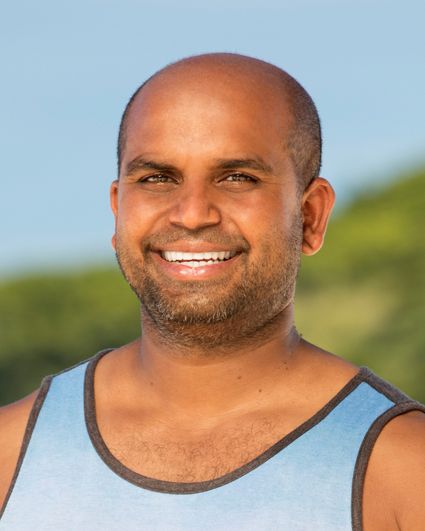 Biography
Name: Naseer Muttalif
Age: 37
Hometown: Sri Lanka
Current Residence: Morgan Hill, CA
Occupation: Sales Manager

Hobbies: Cricket, traveling, cooking

3 Words to Describe You: Authentic, outgoing, hardworking

Pet Peeves: Laziness and people who don't contribute to group efforts

What is the accomplishment you are most proud of? I have achieved the American Dream. I
grew up in poverty, living in a mud hut with no electricity or running water for half my life. I
never held a cell phone or touched a computer until I was 18. I worked my way up from selling
vegetables on the street to making multi-million-dollar sales for my company. I taught myself
English. I am able to give my kids the life I didn't have growing up and still fully support my
family back in Sri Lanka. I was able to help send my sister to college and support the education
of my nieces and nephew. I recently saved enough money to buy land in Sri Lanka, where I hope
to build my mom a more modern, safer home.

What is something we would never know from looking at you? People would never know
that I grew up in a remote village and didn't experience modern conveniences or technology
until I was grown. I didn't know how to use a real toilet or shower until I was 18 and moved
overseas (in Sri Lanka, we had a hole in the ground in an outhouse for a toilet and bathed in the
river behind the house). We washed our clothes in the river. I didn't get my driver's license (or
really drive a car) until my wife – then girlfriend – helped me get one in Dubai when I was 26.

Who is your hero and why? My mom is absolutely my hero. She has sacrificed everything for
her children. When I was young and my father was ill, she had to make the immensely difficult
decision to leave behind three young children to go work in a foreign country as a housemaid.
She suffered and was mistreated there, but she did what she had to do to keep us fed.

Which past Survivor will you play the game most like? I think I'm pretty original and not too
similar to anyone who has played before. I have some aspects of former players, like my jungle
skills and an engaging personality, but I think I'm unique and will bring something new and
refreshing to the game.

Why do you believe you can win Survivor? I am a strong competitor. I have a unique and
engaging personality and believe my tribe would want to keep me because I can provide, win
challenges and keep them entertained. I will do whatever it takes to win. This game is so
important to me and winning it would be my greatest achievement. I have unique life
experiences that will help me to make it to the end.