Back to Cast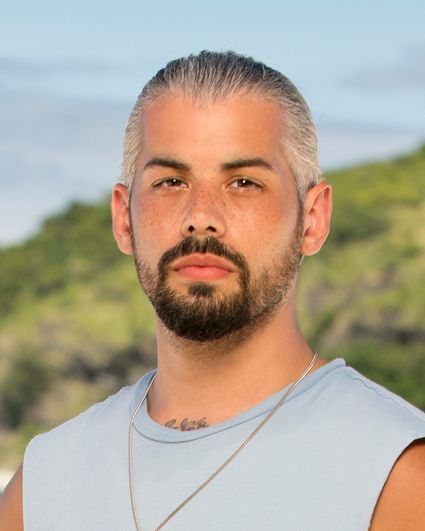 Biography
Name: Ricard Foyé
Age: 31
Hometown: Lynnwood, WA
Current Residence: Sedro-Woolley, WA
Occupation: Flight Attendant

Hobbies: Violin, running, winterguard

3 Words to Describe You: Hopeful, positive, funny

Pet Peeves: Being asked a question and the answer being ignored

What is the accomplishment you are most proud of? I've always been willing to make a
change, pickup and go. It makes me feel brave to know I've changed my career when unhappy.
I've purchased a one- way plane ticket not knowing what to expect, just to audition to dance
around the country and succeeded. I've moved alone to new states on a whim. I only have this
one life, I don't want to waste it doing what's easy.

What is something we would never know from looking at you? I am deaf in one ear. I focus
heavily on reading lips and am fluent in ASL.

Who is your hero and why? My husband, Andy. He has navigated through life after many
setbacks, struggles and the tragic loss of a parent in a car accident. Andy focused on putting his
physical comfort behind his and my desire for our family to grow and carried our children as a
transgender man. I cannot think of a better human.
Which past Survivor will you play the game most like? Aubry Bracco, but win. :)

Why do you believe you can win Survivor? The ability to show kindness, but also not take
certain attacks and situations seriously feels like most players' downfall. They succumb to the
emotions and get voted out. I have awareness of my being while also being very observant of
others and loyal, but not to a fault.