Back to Cast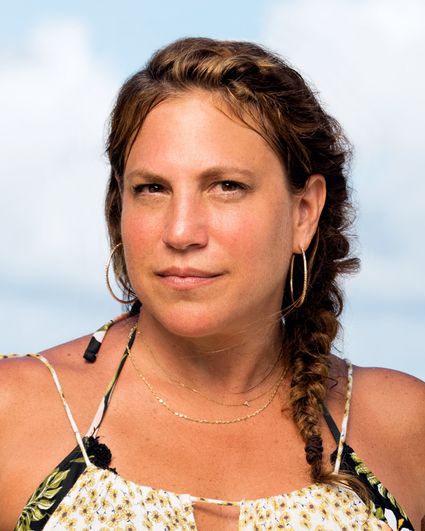 Biography
Name: Tiffany Seely
Age: 47
Hometown: Forest Hills, Queens, NY
Current Residence: Plainview, NY
Occupation: Teacher

Hobbies: Running, talking to people, building things in the house (someone has to!)
3 Words to Describe You: Funny, loving, LOUD

Pet Peeves: I hate being wrong! I also hate loud chewing with mouth open, half-empty water
bottles in a room, people in power that abuse it.

What is the accomplishment you are most proud of? I am most proud of raising my two boys
to be fine young men. They're loving, open and honest!

What is something we would never know from looking at you? I hate brushing my teeth
before bed. I never wash my face.

Who is your hero and why? My grandmother is my hero. My mother was her only child and
she so gracefully lived through her untimely passing. She was blind to top it all off, yet the
smartest and funniest person in the world. She always made me feel loved and she laughed with
me all the time. She was literally my alarm clock every morning until she died!

Which past Survivor will you play the game most like? I would play competitively like Ozzy,
loyal like Colby (but not to the detriment of my own game), and endearing like Parvati.
Why do you believe you can win Survivor? I am patient and experienced in seeing the bigger
picture. I know when to strike when the iron is hot, so to speak. I can read people in a minute
and read their energy!