Back to Cast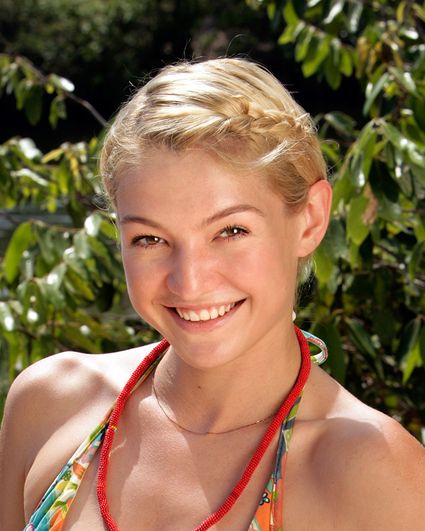 Biography
Sierra Reed (23)
Hometown: Los Angeles, Calif.
Occupation: Model


Sierra Reed wants to make it clear right off the bat that she has the ability to find her place in any situation, anywhere in the world, through her perseverance and strength. Despite the fact that she is strong-willed and determined, she is one who will wear her heart on her sleeve. Not intimidated by age, ("I'm 25 and if you're 45 that's great, but if we have differences, I'm going to let you know"), Reed will speak her mind, yet she does it with purpose and passion. She hopes that her tenacity will balance out her "strong nature."

This fashion student and model is no stranger to roughing it. After moving to Taiwan by herself at a very young age, Sierra is used to living in places with no running water and filled with grime and bugs. Sierra is a self-proclaimed adventure junkie who "loves to experience new things all the time" and she believes that those experiences make her a prime candidate for SURVIVOR.

Sierra claims she isn't a "very stereotypical model," because she doesn't do it for the notoriety; she does it because modeling can help facilitate new experiences and allows for travel to amazing locations which is something she enjoys tremendously.

Her modeling background has helped to shape her strategy for the game. Forced to deal with a variety of personalities all competing for the same goal is nothing new to her, having lived with five catty models vying for one spot. This experience will be to her advantage when forming alliances and making her way through the twists of the game.

Sierra is single and currently resides in Los Angeles, Calif. Her birth date is September 29.