Back to Cast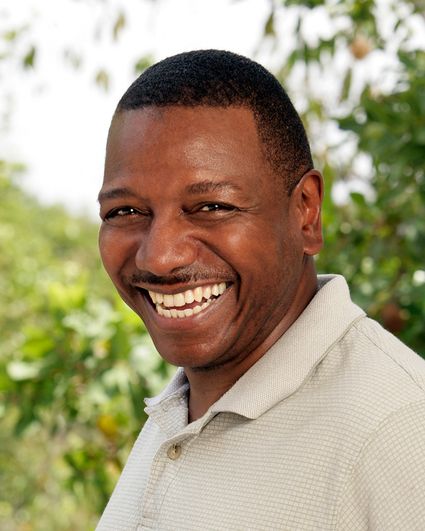 Biography
Jerry Sims (49)
Hometown: Rock Hill, SC
Occupation: Sgt. – U.S. Army

Jerry Sims promises, "you've never seen anybody like me before." Growing up in a poor family, he was one of 10 children who had to learn, very early on, the skills to help him survive in the real world. Jerry has been passing on those survival skills learned from his childhood to soldiers in the Army National Guard for the last 20 years.

A 1st Sergeant and specialist in Nuclear Operations, Sims just recently returned from a tour of duty in Afghanistan. No stranger to being in a leadership position, Sims was in charge of 100 men and not only knew how to manage them, but also earned their respect. "With this big smile and this convincing attitude, I get them to do exactly what I want them to do!"

He's always been a strong proponent of the team concept, a skill that came in handy growing up in such a large household, especially around dinner time "where you had to be on time!" Jerry is also a family man, who's been married for 25 years and has both an adult son and daughter. He has no qualms about saying he's doing this for the money. "The million is in my grasp! I've got to have it. I'm a competitor. I like to win. I like to win, win, win!"

Raised on a chicken farm in South Carolina, Jerry also knows how to live off the land and involve everyone in the daily chores. This self-proclaimed jokester says he will give his fellow castaways some much need entertainment, but nobody should misinterpret his cheery personality for weakness because Jerry proudly proclaims, "I am physically fit, I am mentally strong and I'm ready for the million."

Jerry currently resides in Rock Hill, SC. His birth date is May 18.