Back to Cast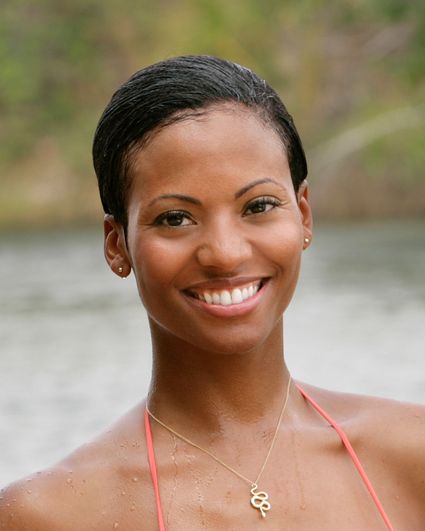 Biography
Candace Smith (31)
Hometown: Dayton, Ohio
Occupation: Attorney

Candace Smith grew up as a tomboy and athlete, competing in soccer, basketball and track. She lacks fear or inhibition and is always ready to take on new challenges. This sexy former Miss Ohio USA has both beauty and brains, making her a real threat to her competitors.

Candace prides herself in having both book and street smarts. Growing up in the inner city of Dayton, Ohio, Candace worked hard to receive a full academic scholarship to the University of Dayton. She went on to graduate from Northwestern University School of Law and began working as a commercial real estate attorney. After becoming Miss Ohio USA, she decided to move to L.A. to pursue other aspirations, including modeling, acting and opening her own consulting firm.

Although Candace no longer practices law, she still utilizes her legal skills in everyday life. As an attorney, she mastered the skills of mental combat and knows how to create a strong bargaining position, which will certainly come in handy on SURVIVOR. Candace has also learned how to relate to many different types of people from traveling all over the world, including England, Spain and Cuba. Aside from traveling, she also enjoys running, cooking and writing. She is currently working on a book of her memoirs.

While friends describe her as resilient, funny and overall positive, she admits she is brutally honest by nature and can come across as a bitch, which may cause her problems with her tribe. Although she knows how to negotiate and be diplomatic, she has a difficult time socializing with phony people. To win this game, she knows she'll have to be able to bite her tongue because she knows what's at risk. A victory would help provide the children in her family with funds for education and she hopes that a strong mix of athleticism and work ethic will take her to the end.

Candace is single and currently resides in Los Angeles, Calif. Her birth date is February 1.