Back to Cast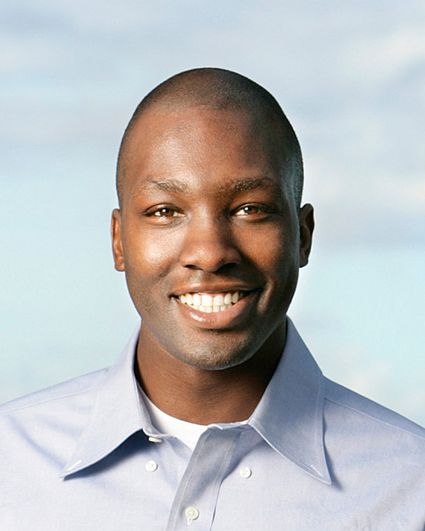 Biography
Jaison Robinson (28)
Hometown: Chicago, Ill.
Occupation: Law Student

Both physically and mentally prepared for the game of SURVIVOR, Jaison is a very educated 28-year-old, who is currently working on his law degree from the University of Chicago. Before deciding to obtain his undergraduate degree from Stanford University, this goal-oriented academic was given a congressional nomination to attend both the Air Force and the Naval Academy. Even though Jaison chose a route other than the military, he still contemplates one day working in the armed forces in order to serve his country.

In addition to his current focus on education, this Eagle Scout is extremely active. Named "Mr. California" by Cosmopolitan magazine, Jaison is also an avid sports lover and enjoys basketball, football and hiking – he has even scaled the top of Venezuela's Angel Falls, the highest waterfall in the world. He also feels that one of his greatest achievements is making the U.S. National Water Polo team. In addition to his love for physical activities, Jaison plays both the piano and the cello.

He dreams of waking up to the view a top Mount Everest and boasts that, for a million dollars, he would snowboard all the way down. His favorite board game, "Diplomacy," gives a bit of insight as to how he plans to play SURVIVOR. Much like SURVIVOR, "Diplomacy" is a strategy game that uses communication, negation and deception in order to win. Even though he plans to use positive elements such as strength and intellect to win, he will not hesitate to betray others if it wins him the title of Sole Survivor.

Jaison resides in Chicago, Ill. His birthday is September 25th.