Back to Cast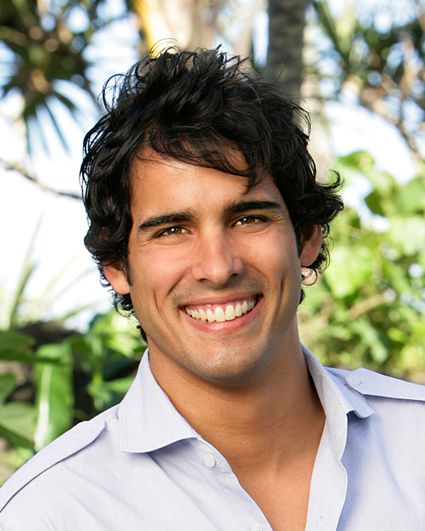 Biography
John Fincher (25)
Hometown: Los Angeles, Calif.
Occupation: Rocket Scientist

John Fincher claims "winning" is his favorite hobby, and because of that he should have no problem playing the game of SURVIVOR. Being a rocket scientist probably will not hurt his chances either. This charmingly cocky genius believes he possesses the analytical skills necessary to take him far in the game while helping him create a mastermind strategy. In addition to brains, he is a former semi-pro soccer player, who is also going to pose a physical threat in the game.

Fincher says that he is at his best during high pressure situations and times of complete chaos. He finds idiots or "unskilled" people amusing, and has no problem telling them to their face. John has traveled extensively in South America, Europe, South Africa, and Canada, and he plans to use his experience of dealing with people from diverse backgrounds to his best advantage.

John is no stranger to creating conflict and thinks it could work to his advantage in the game. Although, John also believes his good looks and charm will help even out his aggressive personality, especially with the ladies. He also will not apologize living a privileged life and claims that he will party his way around the world with his winnings.

John resides in Santa Monica, Calif. His birth date is August 16th.