Back to Cast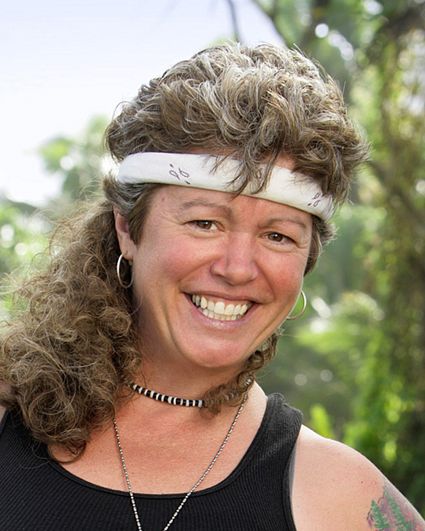 Biography
Shannon Waters (45)
Hometown: Renton, Wash.
Occupation: Sales

Shannon Waters is proud to be the first female Marine Sergeant to play the game of SURVIVOR. Although she has completed her military service and is now in the world of sales, Shannon will always remain true to her roots as a second generation Marine.
After serving her country for five years, Shannon went onto become a chef before changing gears to be a sales representative for a food service company. She credits her success to her industry knowledge and people skills. In her sales role, she feels connected to people soon after meeting them and is able to understand how to deliver what they genuinely need. This ability helped her achieve "Salesman of the Year" in 2008, along with the support of a great sales team.

On the weekends, Shannon splits her time between riding her Harley, which she's affectionately named "Chunky", enjoying the companionship of her dogs and hanging out with family. As number 8 out of 9 kids, she has plenty of family in close proximity to keep her busy.

Shannon is committed to preparing for the game. She has lost 4 pant sizes and 70 pounds but admits that she may have trouble staying under the radar. "I'm like this ball of energy just ready to explode, because I'm putting it out there and I think that rocks."

Shannon is a native of Renton, Wash., where she currently resides with her canine kids Bruce and Kali.