Back to Cast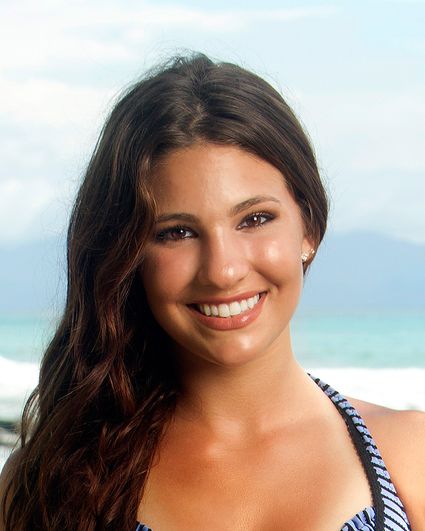 Biography
Name (Age): Natalie Tenerelli (19)
Tribe: Ometepe
Current Residence: Acton, Calif.
Occupation: Professional Dancer
Personal Claim to Fame: Being the youngest female to play the game.
Inspiration in Life: Lady Gaga. Haha, just kidding. My parents have worked extremely hard to give me a good life. They have made it possible for me to follow my dreams and never give up in life. I would hope that in the future I could be half as good of a parent myself.
Hobbies: Dancing, spending time with friends and family, and trying to cook...sometimes this ends badly.
Pet Peeves: When people chomp their food.
3 Words to Describe You: Determined, spontaneous and positive.
SURVIVOR Contestant You Are Most Like: Natalie White from Samoa.
Reason for being on SURVIVOR: To have an experience of a lifetime and prove to myself that I can do anything that I put my mind to.
Why you think you'll "survive" SURVIVOR: I have never quit anything that I have ever done and hopefully my ability to form good relationships with people will help me to "survive" 39 days in this game!
Reason why you think you will be the sole SURVIVOR: I have the charm to win people over and a good intuition about people and their intentions. People may suspect me to be young and naive, but they will be fooled!