Back to Cast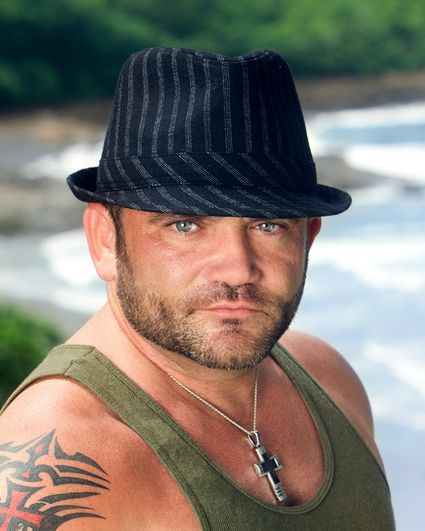 Biography
Russell Hantz (38)
Current Residence: Dayton, Texas
Previous Seasons: "Survivor: Samoa" and "Survivor: Heroes vs. Villains"

Russell Hantz was a first time castaway only 2 years ago, but has quickly become one of the most notorious villains to every play Survivor. He returns to SURVIVOR: REDEMPTION ISLAND more prepared than ever before. "I'm ready for this. I'm more ready for this than I ever have been."

As a self-made millionaire who built his business by working hard, speaking his mind and stepping on anyone who got in his way, Russell will do anything to win the game of Survivor. He is known for back-stabbing his allies, lying and cheating, but he is proud of his title as a villain. "The image that I have as a villain, that's fine with me because this is how I play the game." Only time will tell if this strategy will pay off or if once again he will come up short.

What does he think of SURVIVOR: REDEMPTION ISLAND? "It's gonna be history. Survivor history!"