Back to Cast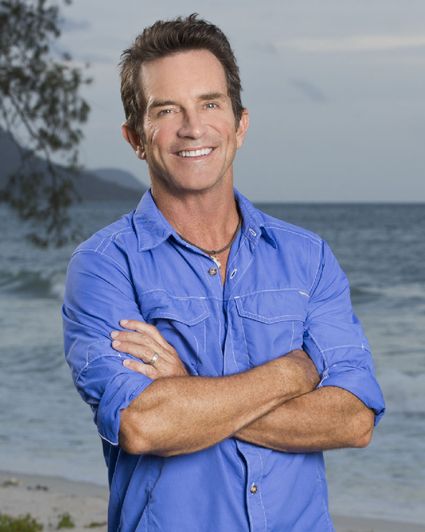 Biography
Host and Executive Producer, SURVIVOR: SOUTH PACIFIC

Emmy Award-winning host and executive producer Jeff Probst returns for the 23rd installment of the phenomenally successful series, SURVIVOR.

Probst is a four-time Emmy Award winner for "Outstanding Reality Host," the only winner since the awards inception in 2008. He has traveled the world serving as both host and executive producer for this popular series. Probst also received an Emmy in 2001 when the show won the first-ever "Outstanding Non-Fiction Program (Special Class)."

In 2009, Probst partnered with Mark Burnett as creator and executive producer for "Live for the Moment," for CBS, which featured a person with a daunting diagnosis who wants to live the best life possible and fulfill their dreams.

In 2002, Probst wrote and directed the feature film "Finder's Fee," starring Ryan Reynolds, James Earl Jones, Robert Forster and Matthew Lillard. The film won many awards and, thanks to the critical success, Probst was selected as one of 2001's "Ten Directors to Watch" in a series presented by the American Cinematheque showcasing innovative and exciting new directors from around the world.

Probst is a regular fill-in for Regis Philbin on "Live with Regis and Kelly." He was also a regular guest host for Larry King on "Larry King Live."

Probst hosts the "Howard Stern Celebrity Fan Roundtable" for Howard Stern on Sirius/XM radio. Probst previously served as host of VH1's "Rock and Roll Jeopardy"; hosted several programs for FX and traveled around the world as a correspondent for "Access Hollywood." In 2001, he was voted one of People Magazine's "Most Beautiful."

In 2007, Probst founded The Serpentine Project (http://www.theserpentineproject.com/), a non-profit organization designed to help young adults transition out of the foster care system. In 2011, they joined forces with the larger non-profit organization Alliance for Children's Rights, which has provided 100,000 kids in L.A. with free legal assistance and advocacy. Each season, SURVIVOR memorabilia is auctioned off and, to date, the auctions have raised hundreds of thousands of dollars for the organization.

Probst is also an ordained minister and has served as the officiant at the weddings of several friends. He was ordained by the Universal Life Church of Modesto, California.

A native of Wichita, Kan., Probst lives in Los Angeles when not traveling the world. His birthday is November 4. He can be followed on twitter @jeffprobst.