Back to Cast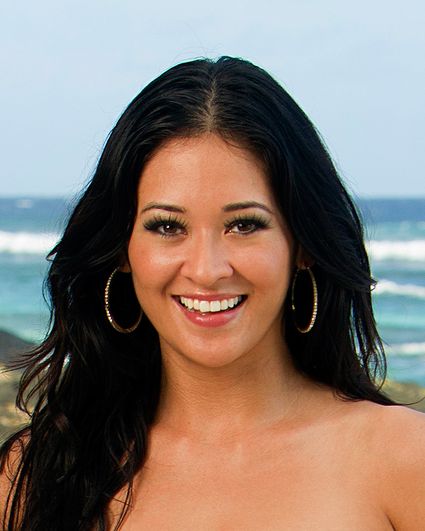 Biography
Name (Age): Elyse Umemoto (27)
Tribe Designation: Savaii
Current Residence: Las Vegas
Occupation: Dance Team Manager­
Personal claim to fame: I was the second runner-up to Miss America and I raised my three younger sisters.
Inspiration in life: My Grandma, Viola. God rest her beautiful soul. She taught me three of the most important things I'll ever learn: how to read, how to pray and how to appreciate music.
Hobbies: Baking cupcakes, amassing useless trivia and quotes and reading memoirs.
Pet peeves: Professional athletes with bad attitudes, wet laundry that doesn't get moved to the dryer immediately, pretty girls wearing ugly shoes and people who drink decaf.
3 words to describe you: Enchanting, indomitable and spunky!
SURVIVOR contestant you are most like: Brenda from Nicaragua and Parvati. They know what they want and how to get it. They truly understand the social game.
Reason for being on SURVIVOR: I thrive on challenge and the rush of competition. I always push the envelope and my limits. There's no better avenue to do this than "Survivor."
Why you think you'll "survive" SURVIVOR: I'm engaging, personable and a master at reading people. I'm controversial in many ways and I embrace that I'm a "character." I'm naturally athletic and can seamlessly blend into a group. I radiate confidence and always compete to win.
Why you think you will be the sole SURVIVOR: It's not just my character traits that make me a winner. It's literally in my blood to survive. My Japanese grandfather spent his childhood in an internment camp. My German grandmother's family has strong, long-standing ties with the government and fled immediately before the war. My Native American grandfather was the son of a deaf mute who learned English as a second language on the reservation by age 9. I have a passion for competition and I am the product of generations of TRUE survivors- their strength and resilience are a natural part of who I am.