Back to Cast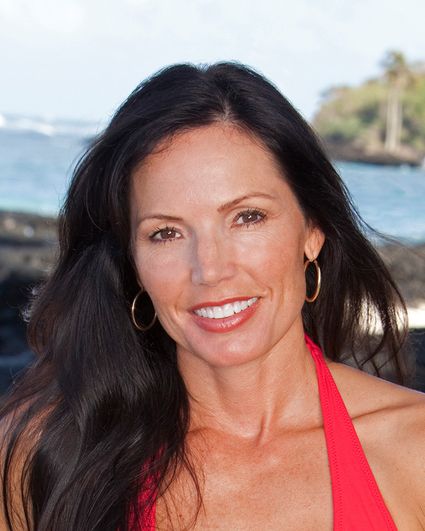 Biography
Name (Age): Monica Culpepper (41)
Tribe Designation: Salani
Current Residence: Tampa, Fla.
Occupation: Ex-NFL Player's Wife
Personal Claim to Fame: Homecoming Queen at University of Florida in 1991, University of Florida Outstanding Female Leader Graduate in 1991, Graduated with Honors from University of Minnesota Physical Therapy School, Wife of University of Florida and nine year NFL Defensive Tackle, Brad Culpepper, and mother of three straight "A" students.
Inspiration in Life: My husband without a doubt! He is the hardest working person I know. Hewas not only an All-American Football player at University of Florida, an Academic All-American, a Southeastern Conference Hall of Famer, and Vice President of the UF student body, but also finished with a Masters degree. He won the prestigious Campbell Award, making him the number one scholar athlete in the nation. Then he went on to the NFL where he played for nine seasons with the Vikings, Buccaneers, and Bears. He was All-Madden and the NFL's Unsung Hero Award winner. While playing in the NFL, he earned his law degree in the "off- seasons." Now, he has his own law firm and truly is a role model and a coach to me and many kids in our community. Best part is… I helped build him!
Hobbies: Kickboxing, hiking, skeet shooting, riding four wheelers, snowboarding, wakeboarding, running, reading and volunteering in my community.
Pet Peeves: People who are two-faced, unappreciative and lazy. Also, messy cars!
3 Words to Describe You: Loyal, tenacious and gritty.
SURVIVOR Contestant You Are Most Like: I can relate to Tina Wesson, the first female winner in 2001, because she was 40, had a career in the medical field and was happily married.
Reason for Being on SURVIVOR: I gave up my medical school and career dreams when I met my husband in college and have devoted the rest of my time to my family as a mother and a supportive spouse. It is my time to "step out" and see what grit I am made of…I'm ready to show I'm a Survivor!
Why You Think You'll "Survive" SURVIVOR: I am enthusiastic, pleasant to be around and a great motivator. I'm like a chameleon; I can get along with all kinds of people. Being great at multi-tasking, I am able to process and calculate clearly under stress.
Why You Think You Will Be the Sole SURVIVOR: I'm never afraid to go out on a limb when it comes to getting something I want.