Check out a round-up of news and highlights from this week on CBS! From tribal swaps to finale dates released, its been a great week!

1. CBS Releases Finales Schedule
Find out when your favorite shows will finale this season!
Just announced! Find out when the finale for The #AmazingRace: All Stars will air! http://t.co/qD0tYGZjcC

— The Amazing Race (@AmazingRace_CBS) March 20, 2014
2. Tribal Swap on Survivor
Survivor shakes up the game! The players switch tribes and compete in a very physical reward challenge. See how the game changed in this highlight
clip
!
3. HIMYM GIFs
In anticipation of the legendary HIMYM wedding this Monday, refresh your memory with GIFs featuring moves it's fun to imagine would get a second spin at the reception! Check out more
here!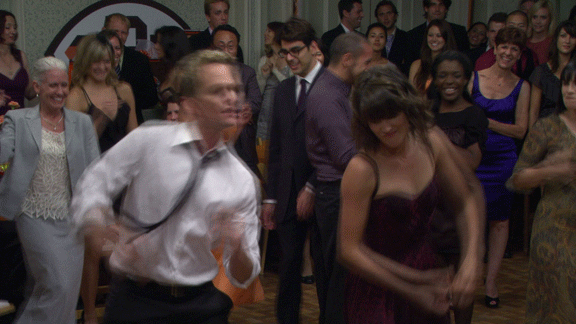 4. The Mentalist Shocker!
Just as Grace falls asleep at the end of Sunday's episode of The Mentalist, a masked intruder shows up in her hotel room! Watch below.
5. Kensi Is Captured!
Tuesday on NCIS: Los Angeles, Kensi got captured in Afghanistan on her mission to find the "White Ghost." Watch it here!