Get Insider Answers in the Survivor 30th Season Extravaganza: What you'll learn in the CBS Watch! Magazine Special Edition
Posted on Feb 3, 2015 | 02:25pm
Survivor has proven to be a staple in pop culture ever since it premiered on May 31, 2000. With the milestone 30th season premiering on February 25, 2015 - also marking 15 years on the air - take an exclusive look into Survivor lore in the latest issue of CBS Watch! Magazine, now on newsstands everywhere.
The special issue will reveal fan-voted poll winners, cast secrets, a look at the ideation of Survivor and an exclusive behind-the-scenes look at each of the 30 seasons with Jeff Probst himself.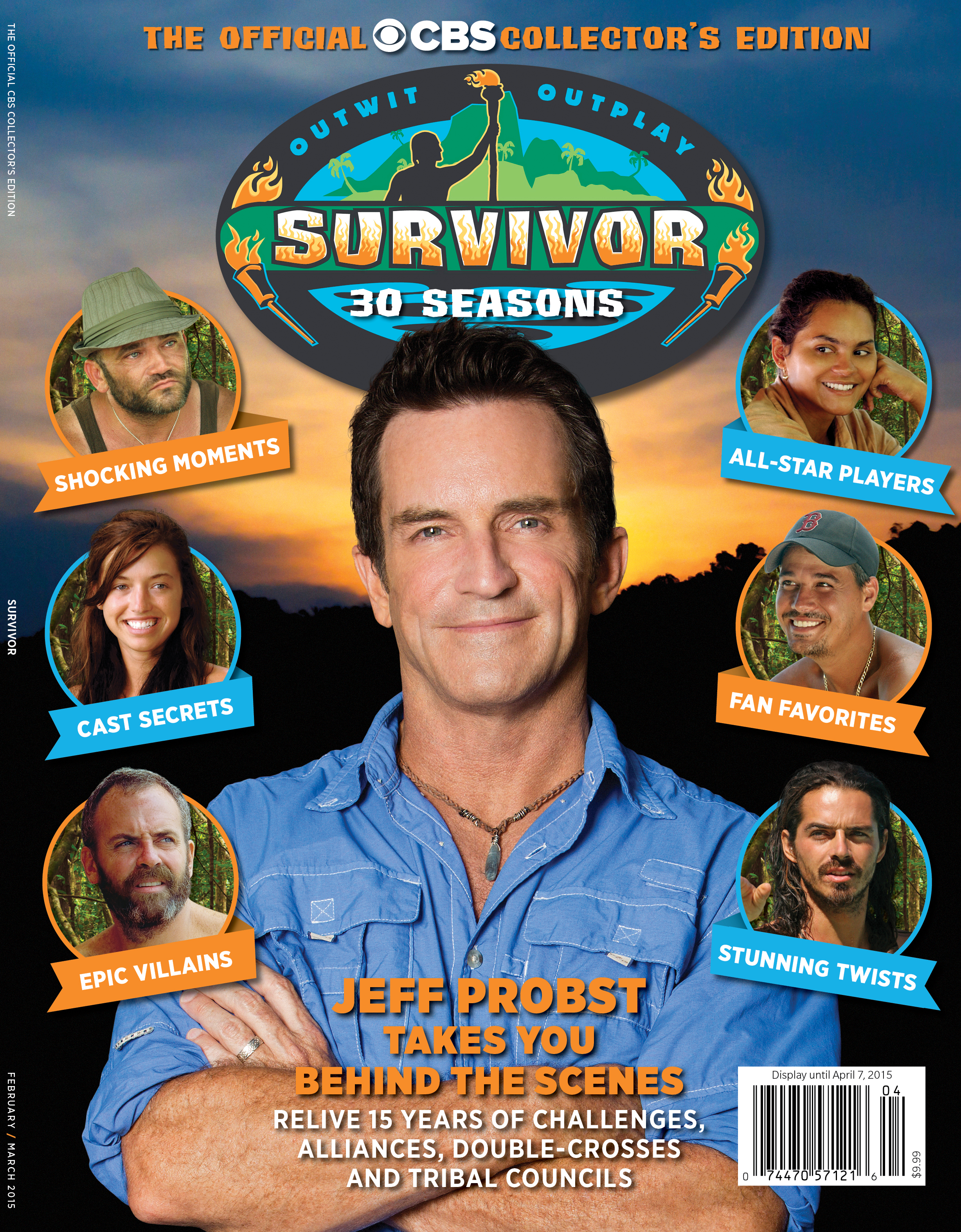 In the issue, Jeff Probst shares insider information on the very first season of Survivor.
"The first season still remains the most amazing experience of all my time on Survivor," Jeff explained. "From start to finish, the entire crew was alive with energy every single day."
While filming, Jeff said the crew knew they were onto something special. "We were always drenched or muddy or both. No one cared. We knew we were creating something fresh that had never been seen before, and the enthusiasm was truly intoxicating."
Even the crew had feelings about who they wanted to win the inaugural season. When the Richard, Kelly and Rudy were named the final three, everyone on the crew was rooting for Rudy. Even when he was knocked out in the final challenge, they thought Kelly could be a good first winner.
"The only outcome nobody wanted was Richard Hatch winning the show," Jeff admitted. "That simply could not happen. He was a true villain and nobody liked him… Richard winning would be a disaster."
"Obviously, history would prove our concerns were unnecessary. We had no idea that Richard would be such a fantastic first winner and really set the tone for the way this game was going to be played."
The rest is history. Survivor premiered to 15.5 million viewers, and culminated in a finale viewed by more than 51 million people.
Fans voted, and Survivor listened. Check out the issue to see all of the results, but here's an exclusive look at the results of the All-Time Greatest Castaways poll.