Find Out Which Castaways Are Returning For Survivor: Game Changers
They're baaa-aaaaack! Some of your favorite former castaways are ready for battle... again.

Some players just can't get enough, which is why the upcoming season of Survivor is packed with returning castaways, some of whom are looking for redemption, others are hoping for a second chance at $1 million, and all are gunning for the coveted title of Sole Survivor.

WATCH: Full Survivor Season Finale Episode, "I'm Going For A Million Bucks"

During the final minutes of the Survivor: Millennials Vs. Gen X Live Reunion Show, host Jeff Probst showed fans a sneak peek at what to expect from Season 34, which brings the game back to Fiji and premieres on Wednesday, March 8.

The full cast still remains a mystery, but there are a few familiar faces set to compete in Survivor: Game Changers, including:

Michaela Bradshaw (Season 33)

Caleb Reynolds (Season 32)

Tai Trang (Season 32)

Tony Vlachos (Season 28)

Ciera Easton (Seasons 27 and 31)

Cirie Fields (Seasons 12, 16, and 20)

Sandra Diaz-Twine (Seasons 7 and 20)

Ozzy Lusth (Seasons 13, 16, and 23)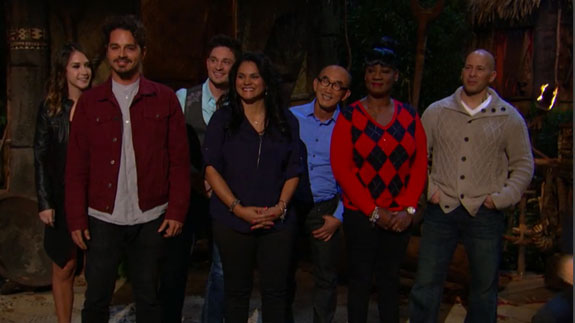 Mark your calendars for the season premiere of Survivor: Game Changers on Wednesday, March 8 at 8/7c on CBS and CBS All Access.

Plus, watch every past season of Survivor on CBS All Access.