Actor Scott Porter Gets Island Intel From Castaways On Survivor: Game Changers
Watch the well-known TV star and Survivor super-fan interview the entire cast before their season starts.

Did you know actor Scott Porter (Scorpion, The Good Wife) is a die hard Survivor fan?

So much so, in fact, that he traveled all the way to Fiji—the location for the show's upcoming 34th season entitled Survivor: Game Changers, which premieres on Wednesday, Mar. 8 at 8/7c on CBS and CBS All Access—to gain insider knowledge from all 20 returning castaways.

Watch the above video to see Scott catch up with two-time Survivor winner Sandra Diaz-Twine, the infamous "bad boy" of the game Tony Vlachos, and last season's early favorite Michaela Bradshaw.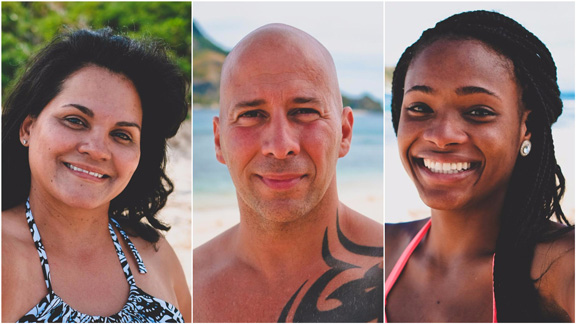 Mark your calendars for the season premiere of Survivor: Game Changers on Wednesday, March 8 at 8/7c on CBS and CBS All Access.

Plus, catch up on full episodes of all 33 past seasons of Survivor on CBS All Access.