Starting on Thursday, March 9 at 3 PM ET / 12 PM PT, we're unveiling a brand-new weekly web series called Survivor: Beyond The Buff, which fans can stream live through Survivor's Facebook page.

Beyond The Buff will welcome a rotating group of Survivor experts, celebrity superfans, and former castaways to weigh in on the biggest moments from Wednesday night's episode, as well as Season 34, as a whole.

The best way to prepare for each Survivor: Beyond The Buff discussion is to watch Survivor: Game Changers every Wednesday on CBS or CBS All Access. The more you know, the more you can add to the conversation!

STREAM: Survivor: Game Changers On CBS All Access

Moderated each week by ET Online's Brice Sander, Survivor: Beyond The Buff will share fun segments where fans can get involved, bonus scenes, sneak peeks into upcoming episodes, and insider details you won't find anywhere else.

If you're unable to catch the live broadcast on Survivor's Facebook page each Thursday, there are plenty of other ways to watch after the fact.

Each new Survivor: Beyond The Buff will be available on-demand through Facebook and on CBS.com.

PHOTOS: Meet The Cast Of Survivor: Game Changers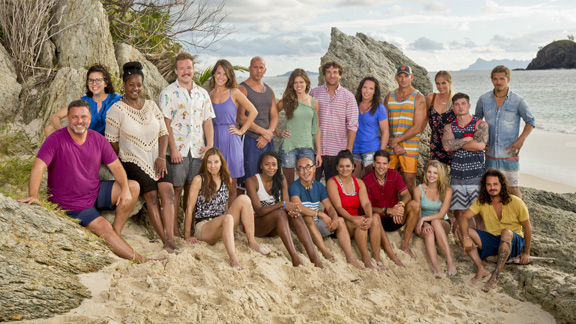 Watch all-new episodes of Survivor: Game Changers on Wednesdays at 8/7c on CBS and CBS All Access.

Then, head over to Survivor's Facebook page to catch Survivor: Beyond The Buff on Thursdays at 3 PM ET / 12 PM PT.

Finally, catch up on full episodes of all 33 past seasons of Survivor on CBS All Access.