Actor Scott Porter Talks Survivor: Game Changers With Host Jeff Probst
Plus, what does Jeff think about Scott joining an all-celebrity Survivor special down the line?

Fans may know Scott Porter from his work on Scorpion and The Good Wife, but what might be more of a surprise is the fact that he's also a Survivor super-fan!

Prior to the premiere of Survivor: Game Changers, which airs on Wednesday, Mar. 8 at 8/7c on CBS and CBS All Access, the actor flew out to Fiji to meet with the returning castaways, as well as host Jeff Probst.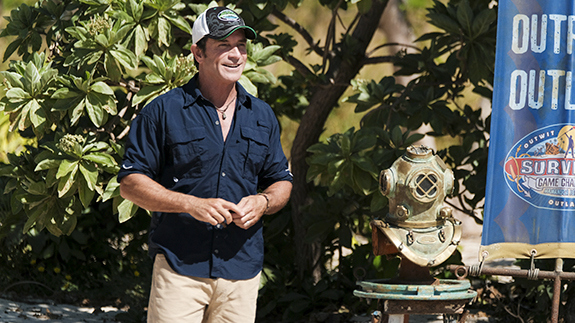 Watch the video above and see Scott and Jeff talk candidly about the upcoming season. Plus, watch the host size up Scott as a potential castaway.

Celebrity Survivor season anyone?

Watch all-new episodes of Survivor: Game Changers on Wednesdays at 8/7c on CBS and CBS All Access.