In a season full of heavy-hitting returners, it's no surprise that Survivor: Game Changers boasted some of the series' most unprecedented, emotional, and shocking moments of all time.

STREAM: All 34 Seasons Of Survivor On CBS All Access

But at the end of this tumultuous roller coaster ride, only one castaway would be able to claim the million-dollar prize after a heated final Tribal Council with the Jury.

So, which of the final three game changers—Sarah, Brad, or Troyzan—earned the esteemed title of Sole Survivor this time?

Sarah Lacina!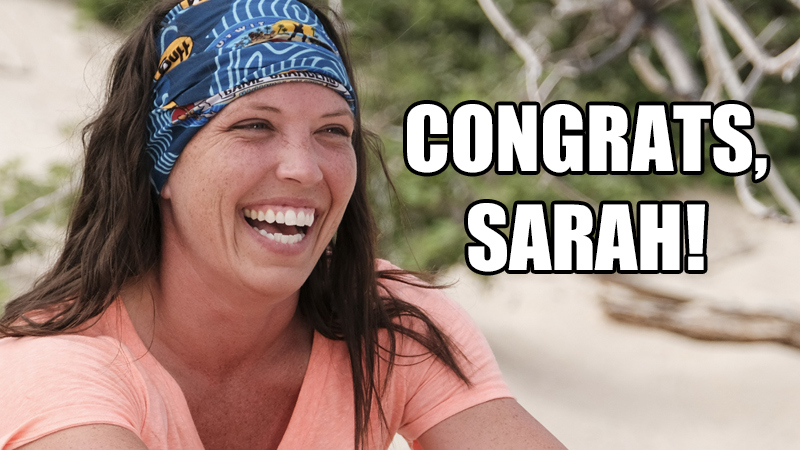 From the moment she started playing her second round of Survivor, Officer Sarah set out to play like criminal instead of a cop in order to work her way up to the final three. In the end, that strategy paid off big time, as she beat out both Brad and Troyzan in the final tally.

To find out how Sarah reacted to her Survivor win and what her fellow castaways had to say about this epic season, watch the Survivor Live Reunion Show.

And if you're itching for even more Survivor, you can stream all 34 seasons now on CBS All Access.